Why Should You Buy a Sample?
There are plenty of reasons to try out our preprinted or embroidered samples. Primarily, they're a great opportunity to see our services for yourself. With screen printing, it's generally not viable to sample a customers own design (due to the setup involved). Therefore, purchasing a sample is a very cost-effective alternative, where you don't have to commit to a full order first.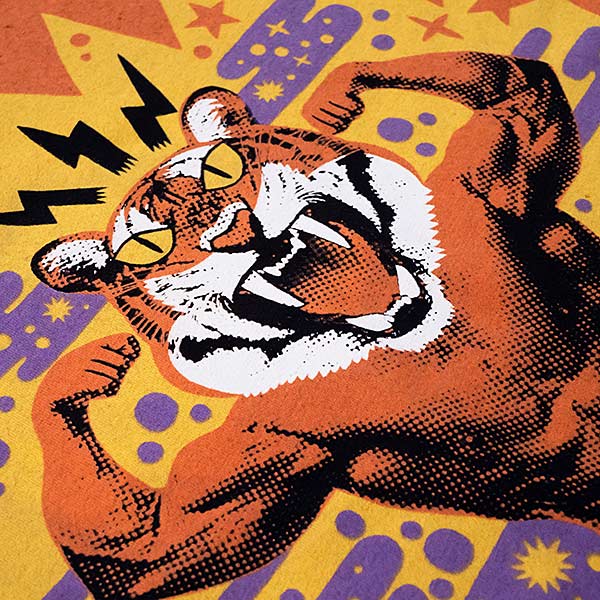 Feel the Quality
The best way to check our printing quality, is to feel it for yourself. Get an idea of what to expect from us, before you commit to a full printing order of your own.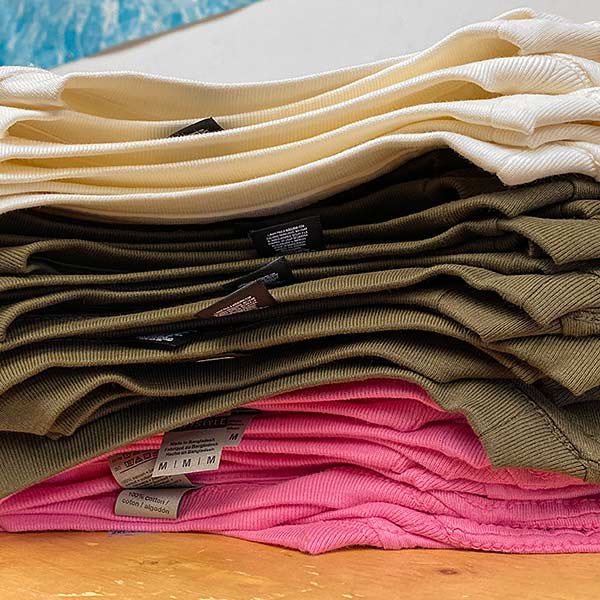 Try the Products
Fabric weight and style fit vary a lot between products and brands. Ethical reasoning aside – why is organic cotton so good? Wearing an organic product is the best way to find out.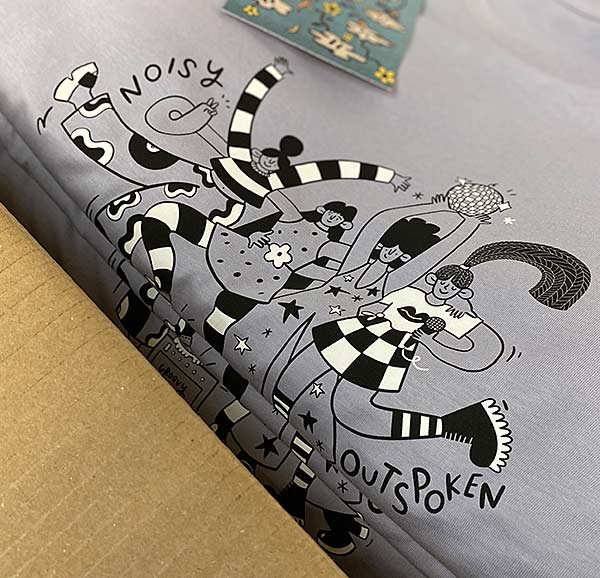 Credit on Next Order
If you process an order for our custom printing services, you can claim back £10 from your sample t shirt order to use as credit. Just give us the invoice number when you enquire.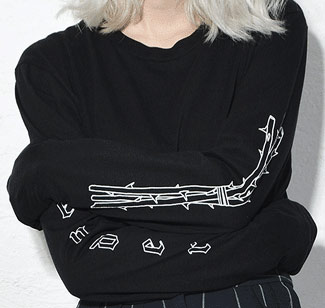 Great Designs
Also, people often buy them just because they like the designs! We've worked with a number of great artists to bring these products together.
Why Can't You Sample My Design?
We don't offer to screen print samples of customer designs, essentially because it's too impractical and expensive. The amount of work involved for us to create a sample, is the same as a full order.
Most of the time involved with screen printing is the setup itself. Each screen has to be made. All the inks have to be mixed by hand. The machines have to be setup with the correct screens, platens and squeegees. Then there's the cleanup afterwards. The screens have to be taken down and cleaned, along with all the squeegees. Then the screens get reclaimed for another order.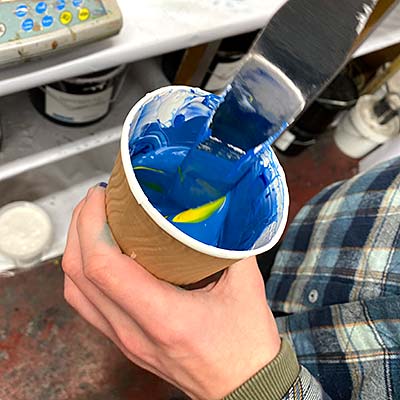 The actual printing itself, by comparison is very quick. We can print roughly 500 t shirts an hour, whilst still taking good care of each print your order. The rate of printing means the work and time involved for printing one t shirt, is only actually a few minutes quicker than printing 50 t shirts.
Then there's the cleanup afterwards. The screens have to be taken down and cleaned, along with all the squeegees. Then the screens get reclaimed for another order.
With all that considered, you can hopefully see why it's not viable to sample screen prints for customer designs. This is why we think pre-printed samples that demonstrate our printing quality is an effective compromise, for both parties.
Sampling for Other Services
While we don't offer sampling for customer screen prints, it's slightly different for our embroidery and digital printing services.
As these services have little setup, we do have the option for you to sign off the first 'stitch' or digital print. However, you must still pay for these orders in full, first. It just gives you an opportunity for another sign off or make small adjustments.
Once you are happy, we will commence with the remaining units.
Shipping Prices & Destinations
We can ship sample t shirts to most locations, you can find more detail below.
Dispatch Times
Most domestic orders will be dispatched same day, if ordered before 3pm (Monday to Friday). Otherwise they will be dispatched the following day.
Orders with Blank Samples
Please bear in mind that although the printed samples are already in stock on premises, blank samples are not. If you've requested a blank sample alongside your order, we have to order and then receive this from our suppliers first. Then they will be dispatched in the same package.
Standard Items (T Shirts)

Domestic
Untracked
1 Day Signed For
United Kingdom
£3.00
£5.00
International
We ship to most locations worldwide. If your country isn't listed below and you aren't sure if it'd be included within World Zone 1, contact us and we will let you know if it is possible.
If you are ordering for sampling purposes only, please bear in mind we cannot ship full customised goods orders to every destination outlined below. If you're planning to enquire about our customisation services, we recommend getting in touch before ordering a sample. This way we can confirm whether its practical to ship to your destination, or provide suggestions.
Standard Items (T Shirts)

International
Untracked
Tracked & Signed For
Europe
£5.50
£12.00
World Zone 1
£8.00
£15.00
World Zone 2
£8.00
£15.50
European Destinations
Albania
Andorra
Armenia
Austria (EU)
Azerbaijan
Azores (EU)
Balearic Islands (EU)
Belarus
Belgium (EU)
Bosnia Herzegovina
Bulgaria (EU)
Canary Islands
Corsica (EU)
Croatia (EU)
Cyprus (EU)
Czech Republic (EU)
Denmark (EU)
Estonia (EU)
Faroe Islands
Finland (EU)
France (EU)
Georgia
Germany (EU)
Gibraltar (EU)
Greece (EU)
Greenland
Hungary (EU)
Iceland
Irish Republic (EU)
Italy (EU)
Kazakhstan
Kosovo
Kyrgyzstan
Latvia (EU)
Liechtenstein
Lithuania (EU)
Luxembourg (EU)
Macedonia
Madeira (EU)
Malta (EU)
Moldova
Monaco (EU)
Montenegro
Netherlands (EU)
Norway
Poland (EU)
Portugal (EU)
Romania (EU)
Russia
San Marino
Serbia
Slovakia (EU)
Slovenia (EU)
Spain (EU)
Sweden (EU)
Switzerland
Tajikistan
Turkey
Turkmenistan
Ukraine
Uzbekistan
Vatican City State
World Zone 1 Destinations
World Zone 1 covers all countries that are not defined within Europe or World Zone 2.
At a glance this covers North America, South America, Africa, the Middle East, the Far East and South East Asia.
World Zone 2 Destinations
Australia
Belau
British Indian Ocean Territory
Christmas Island (Indian Ocean)
Christmas Island (Pacific Ocean)
Cocos Islands
Cook Island
Coral Sea Island
Fiji
French Polynesia
French South Antarctic Territory
Keeling
Kiribati
Macao
Nauru Island
New Caledonia
New Zealand
New Zealand Antarctic Territory
Niue Island
Norfolk Island
Norwegian Antarctic Territory
Papua New Guinea
People's Democratic Republic of Laos
Pitcairn Island
Republic of Singapore
Solomon Islands
Tahiti
Tokelau Islands
Tonga
Tuvalu
US Samoa
Western Samoa
If you still have questions regarding shipping, you can contact us using our quick contact form.