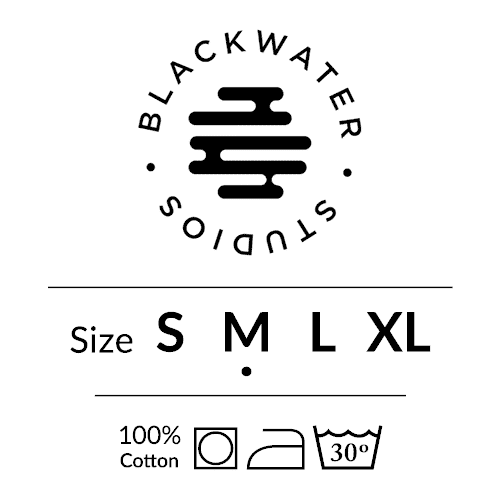 Our recommendation. Save money on screens, by placing all sizes on one design, and identify sizes with an indicator (such as a dot). You should put this under each size when supplying your art to us. Only the dot below the size being printed will be on the garment.
Recommended, cost effective.
Alternatively you can create a separate design for each size. There is a cost for each screen/size you require, and a minimum order of 10 items per size. This minimum also applies to ink colour changes (e.g., 10 smalls in red, 10 smalls in blue).
Unique design for each size.
Or, if you would prefer to keep the original products labels…
No Size Indication
You may not want any sizes in your neck print at all, and would rather relocate that information elsewhere (such as a custom woven label). This single print can then be printed exactly the same across all items.
This style of inside neck print is ideal for Continental or Earth Positive products, as they already have a discreet size label that can be left intact.
Perfect for products with discreet size tabs.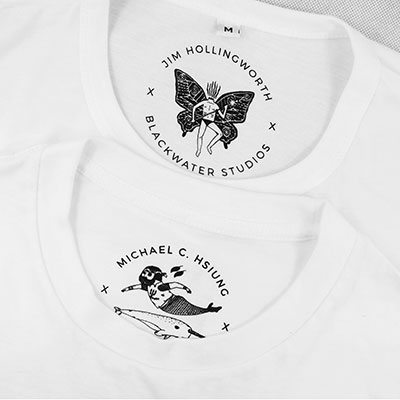 Neck prints without without sizing.
Ink Colour
If you're having an inside neck print, it's a good idea to be aware of the limitations. Generally, we recommend a mid grey for inside neck printing. This colour works well for majority of orders.
Our Recommendation – Mid Grey
When receiving the art proofs for your order from us, unless discussed otherwise, you may find that the ink colour for your inside neck print is put down to be Cool Gray 6 C. We often recommend this mid grey if you have a mixture of garment colours. This is because it will be clearly readable against most colours, without requiring you to pay for an ink colour change. It also reduces unwanted visibility through the back of lighter t shirts.
However, there some product colours and orders just don't work that well with a mid grey. If that's the case (or you'd prefer not to use a mid grey), consider the below:
Choose a Flexible Colour/Shade
The most cost effective way to select an ink colour for inside neck printing, is by choosing one which works across as many different t shirt products in your order as possible. If your order has a mixture of both dark and light garments, this will mean choosing a mid shade. Using a mid shade colour from the main design on your t shirt can work well.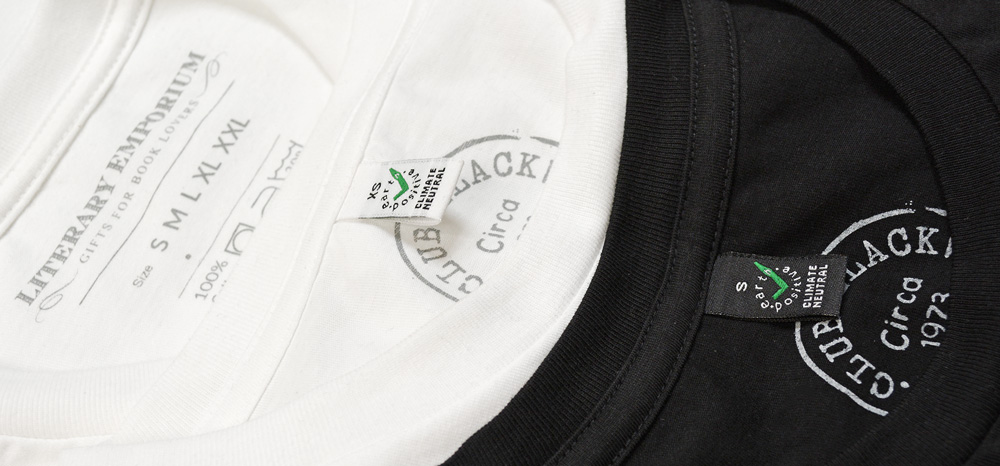 Using the same grey across multiple garment colourways.
Beware Some Colours May 'Show Through'
We recommend using nothing stronger than a mid tone when printing inside of lighter colour t shirts, as printing darker tones or black is likely to 'show' through the back of the t shirt when worn. You can often observe a similar effect with woven labels too (whether they are dark or not).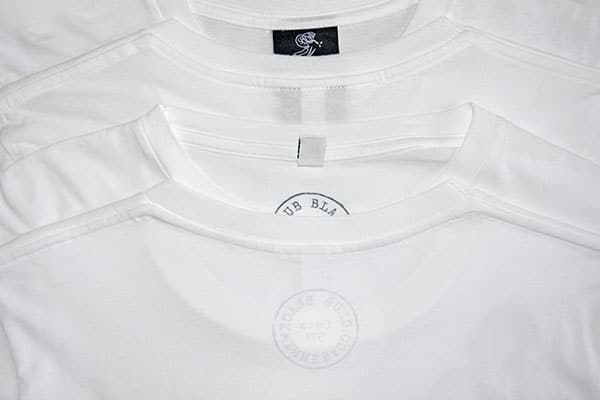 Both dark labels and dark inks showing through lighter t shirt materials.
We also discourage white as an inside neck print colour. Printing a 'true white' on dark t shirts requires an underbase or discharge. This can actually cause it to show through darker t shirts. For this reason, we can only really print an off-white inside the neck.
The effect of a print (or woven label) showing through the back may not be an issue to you, but is worth bearing in mind. One way to reduce visibility through the back of the shirt is by only using thinner lines, as larger areas of ink are more prominent.
Orders with a Mixture of Fiber Compositions
Orders composed of products with differing fiber compositions, will require separate screen setups. If you have products with differing fiber compositions in your order, we may recommend a change of ink colour if it seems appropriate. For example, if you include Sport Grey in your order, we will probably use black ink for this (although otherwise we generally discourage black – see below).
Adding Product Info
If you are having an inside neck print, for most products this may also require removing the woven inside neck label. This label is where the product information is often located. It is not just a good idea to relocate the information, but in some cases, a legal requirement. The legal requirements vary from country to country and are determined by where you intend to sell them.
Any legal requirements outlined below are based on UK law only.
Fiber Composition
Fiber composition refers to what the textiles are made from. This may be just one (such as cotton) or a mixture of materials, such as polycotton (a blend of cotton and polyester).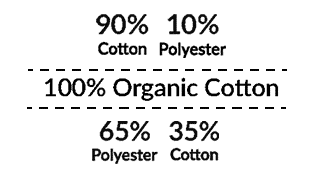 There is a legal requirement in the UK to state the fiber composition of the garment. This can be either on the item, or the packaging. When you want to remove woven labels in order to rebrand a product, we will encourage you to incorporate this information into the neck print or a woven label. If you decide not to do this with us, it's up to you to ensure these requirements are met before sale of the items.
If you are ordering a mixture of products with differing fiber contents, you will need to meet minimum orders for each fiber composition. This is because a new inside neck screen setup is required for each composition (one which says '100% Cotton', another that says '35% Cotton / 65% Polyester, etc).
Wash Instructions
While wash instructions are not legally required, they are strongly advisable and must be correct if included. We have standard wash instruction information available (included in the download file with our inside neck templates), that should be subtle for most products we offer.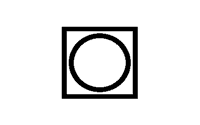 Tumble Dry
Air drying in the sun is always best, but our prints will also be fine if they're put in your tumble dryer too.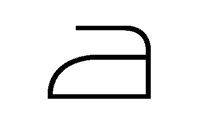 Ironing
If you like to add t shirts to your ironing pile (we're sure it's possible), our prints are suitable for ironing.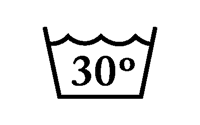 Wash at 30 Degrees
Washing at low temperatures is always recommended. It helps the print, the garment and the environment last.
Side Note: It is always a good idea to turn your garments inside out when you wash them. It means the inner side of the garment gets the rough agitation during washing (instead of the outer side), so both your garments and their prints last longer.
Country of Origin
There is no legal requirement to mark the product's origin. However, if you do decide to include it, we feel the phrasing should not be left ambiguous. To purely state a product as being 'Made in Britain', may be misleading if the product was only 'printed' in the UK but was actually manufactured in another country. A more accurate alternative would be to say 'Printed in Britain'.
Vanity Sizing
As no standard / universal sizing for garments exist, it is technically acceptable to 'change' a product size. However, we generally discourage this, as it can be confusing to customers. We always recommend clearly stating the fitting for products.