T Shirt Printing Studio
Blackwater Studios offer T-shirt printing, custom finishing, and labeling of your garments. Specialising in screen printing T shirts for more than 40 years, we are able to advise on all print mediums, and T shirt types.
How Ordering Works
You Approve

We'll send you a demo mock up and sales order to approve and sign off.

We Deliver

Receive goods as early as 5 working days from approval and payment.
Have questions? We can help.
100% water based
All the T-shirts we supply are screen printed with solvent-free waterbased inks. They perfectly compliment the sustainable organic t shirts we offer, and are also used as standard on the more mainstream brands in our catalogue. Discovering ways to improve our production practices in the direction of being environmentally friendly is a constant endeavour.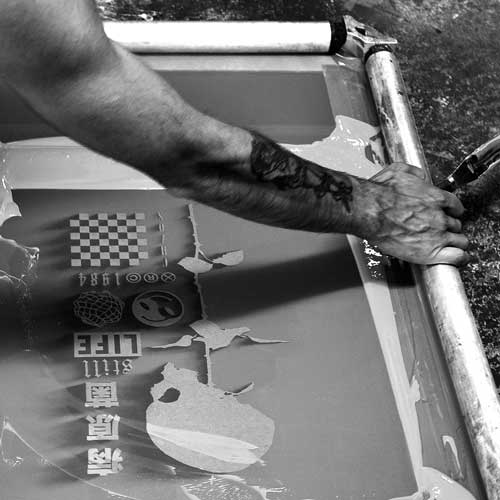 Printing Quality
Blackwater Studios have used waterbased inks for many years, the quality of the finished product is different from both digital, and screen printed plastic inks. screen prints made with non plastic, organic inks produce high quality spot colour designs, and full-colour photographic reproductions. Our team have years of experience in printing all types of t shirts, for all kinds of customers.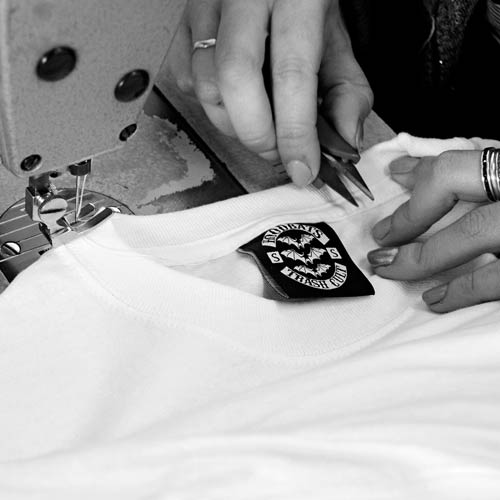 Product Finishing
More than just clothing printing is on offer. Add the finishing touches you need to make your product ready for retail. Whether you need woven labels or tags for a professional branded look, or folding/bagging for quick organised shipping to your customers. All the extras are available.
If you'd like to see printed samples of our work, find out more below or directly visit our Sample Store.
Sample T Shirts
Samples worth wearing: Our screen printing samples are fully customised products. They give you an idea of the quality of T shirt prints we produce, as well as finishing options we offer. Your T-shirts can be supplied with inside neck printing or sewn in woven labels, ready for retail.
Assess Quality
Make a full order with confidence: Our sample store give you the opportunity to check both the quality of our services as well as the products we customise. When you are ready to commit to your own print run with us, you'll know exactly what to expect.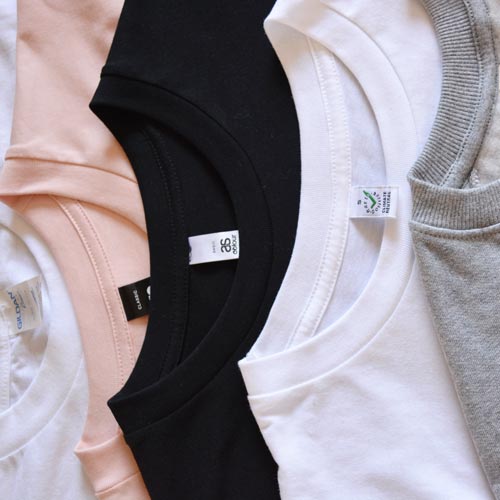 Discount on Order
Discount on screen printing: If you decide to make a screen printing order with us after trying one of our samples, you can reclaim £10 as credit on your order. Just provide us with your sample order reference when making your enquiry.
Take a look at the screen printing process used for customising t shirts.
Cactus design by Mark Christopher Breed.
Full colour waterbased screened print, using the discharge printing process.