Our t shirt printing deals are convenient packages that simplify the ordering process for you, but at a great price. Everything is already factored in for you. Cost of Garments, Screen, Print Rate, Delivery and VAT are all included.
Our deals are flexible – for example if you require extra print colours or positions, these have their own prices and can be added to your total. Prefer to get a customised quote? No problem, use our form to get in touch.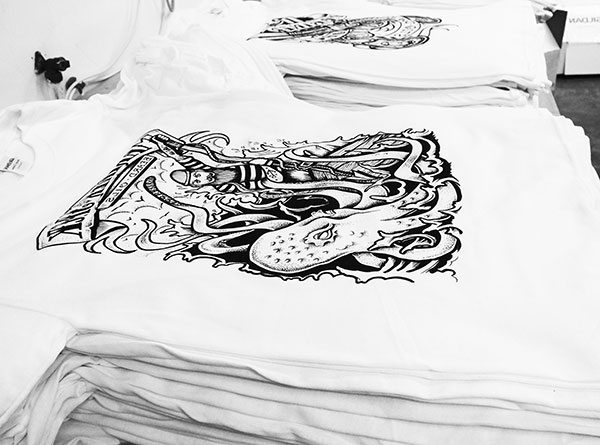 More Information Below
Choosing Your Inks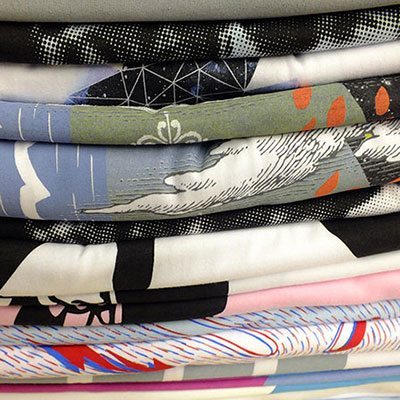 Waterbased Ink
This our first choice when screen printing 100% cotton T-shirts. Very soft hand and most environmentally friendly. The best choice for full color photographic prints. The resulting screen prints have excellent wash fastness.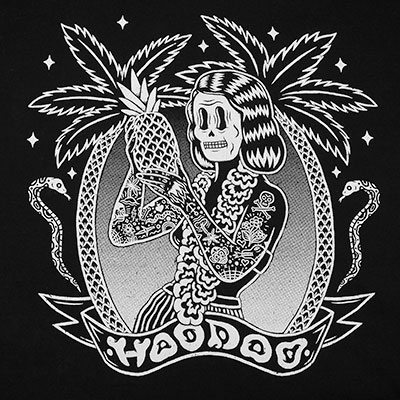 Discharge Ink
With discharge printing, the original dye of the shirt is bleached out. This leaves you with the softest print (after wash). Discharge process is used on black and dark coloured garments, in combination with waterbased inks.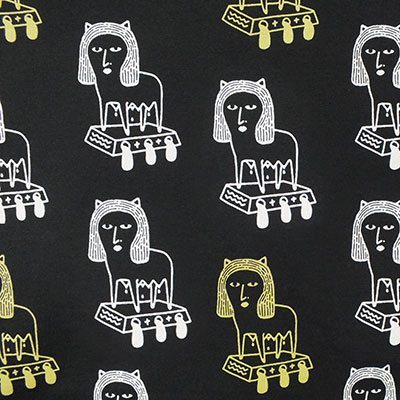 Plastisol Ink
This type of ink is capable of a certain look and feel not achievable with water based screen printing. True whites and vivid flourescent colours across all colour ways, makes plastisol inks a must have in our screen print offering.
What is Underbasing?
In order to keep your print colours looking bright on dark shirts, we will use an underbase screen with your design. An underbase is generally white which is printed first as a base, then the other colours are printed on top. When we underbase waterbased inks, this underbase will be a discharge print.
Underbases aren't always required, but will be factored into the cost as an additional print colour where needed. Only one underbase is required per design, regardless of the number of colours in that design.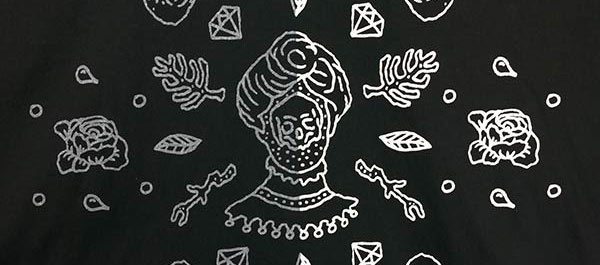 Add Ons