Screen printing adds quality and durability to your printed t-shirt designs. Blackwater Studios screen print with water based inks exclusively. These inks have good environmental credentials, and produce a high quality non plastic finish.
We provide T shirt screen printing packages. These T-shirt offers are designed to make ordering custom T-shirts fast and simple. Prices include VAT & delivery. Our minimum order for screen printed T-shirts is 25.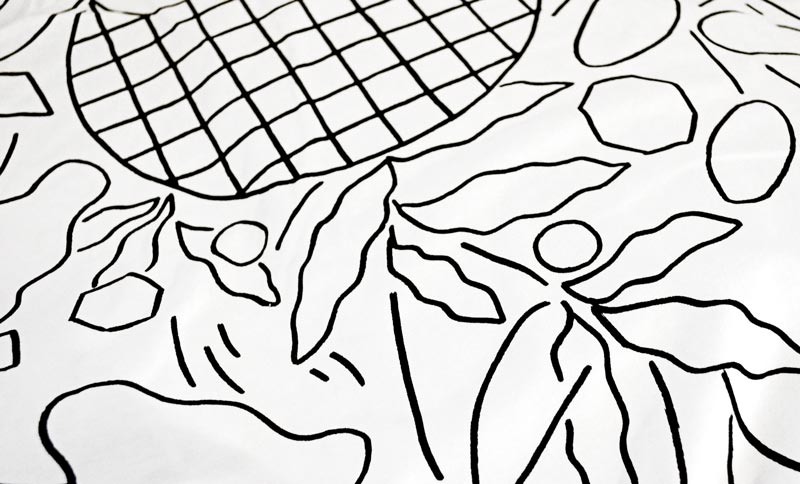 Print Quality
Blackwater Studios print all orders in house, and use the screen printing process, as it is still unrivaled in terms of print quality. Spot colours, special effect inks, and photographic reproduction produced with excellent results. Screen printing offers wash fastness, a soft hand, and consistent results when printing bulk custom T-shirt orders.
Volume
T-shirt orders become progressively cheaper as the quantities increase, as each T-shirt printed absorbs a percentage of the initial set up cost. Our minimum order for screen printed clothing is 25, with our T-shirt printing deals of 50 plus often being the best value for money.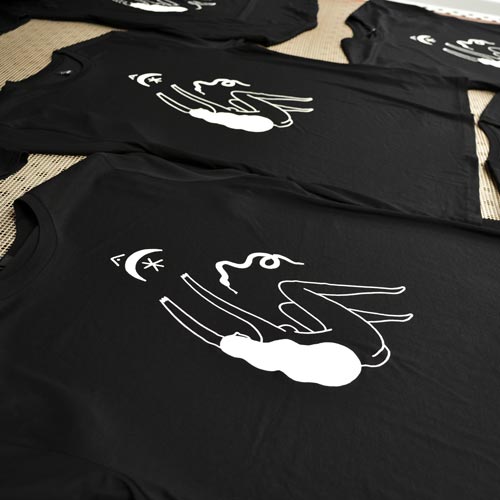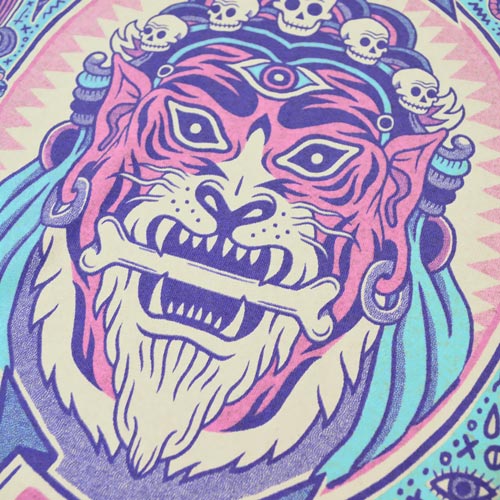 Flexibility
We can achieve a wide variety of finishes using screen printing, as it does not have the limitations of the digital process. Screen printing offers many special effects, and finishes. There are a variety of ways in which the inks are applied. With different mesh counts, squeegees, and ink combinations, creating infinite possibilities.
Take a look at our screen printers in action, customising t shirts with water based inks. The organic T-shirts are from continental.
How do I place an order?
Submit your order, and get no obligation quotes via our enquiry form.
We will usually respond within 24 hours.
Choosing Inks and Screenprint Styles
Water based Inks
Blackwater Studios specialise in waterbased inks, and have many years of experience using them. There are no plastisol (plastic) inks used in our workshops. Waterbased inks are very soft to the touch, and they are the most environmentally friendly screen printing ink. The resulting prints will last as long as the tshirt itself. Below describes the different types, and uses of, our water based inks.
Standard
Our standard ink is an environmentally friendly ink. It is transparent, fluid, and absorbed into the fabric, acting as a dye. We use this ink when printing darker colour inks onto lighter coloured t shirts – such as white, ecru, and pastels. Darker coloured t-shirts will influence the final shade of lighter printed inks. Yellow ink will become a darker yellow. However, black ink will remain unchanged by any underlying T-shirt colours.
Used on white or light garments with darker inks. No underbase, and no discharge required.
Discharge Ink
Discharge ink removes the original dye from the T-shirt using a bleaching process. The bleaching reaction takes place inside the conveyor dryer, this is where the overprinted design colours will be revealed. This allows for lighter inks to be printed onto darker t shirts. Discharge printing is the softest print achievable on dark coloured t-shirts, but not all t-shirt fabric compositions/colours will bleach entirely.
Used on dark or coloured garments for the softest finish.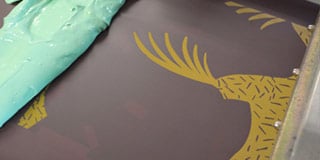 Opaque Ink
Used for very bright print colours, and materials that do not bleach entirely. This opaque ink is the water based equivalent of the more commonly used plastisol inks, so the screen print will not be as soft as when using the discharge process. Similar to plastisol, this waterbased ink sits on top of the t-shirt fabric, often using an underbase to help ensure the colours are vibrant. 
Used on dark or coloured garments as an alternative to discharge inks.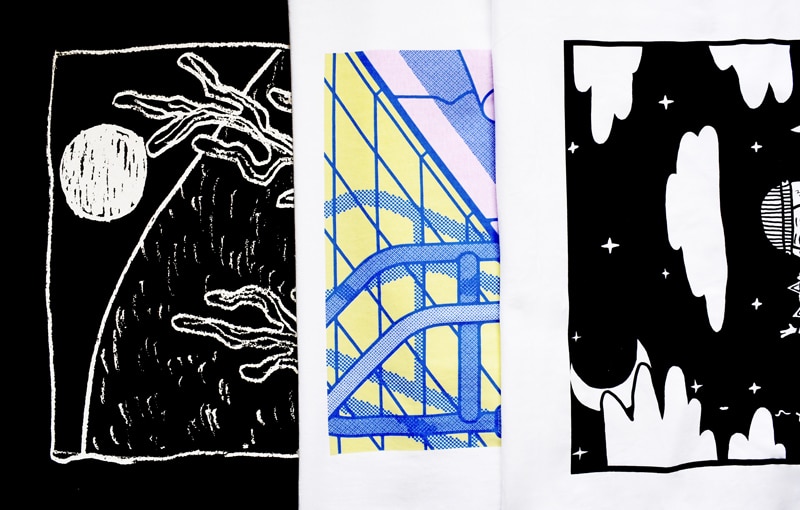 Discharge vs Opaque.
Once we have all the information about your order, including the desired style of your design, and a full list of clothing colours you would like printed, Blackwater Studios will be able to assist you in making a decision about what inks to use.
Where the requirement is the softest print we will advise standard, and discharge printing. In instances where your chosen garment colours do not bleach, and your garment colour is the priority, we will advise the opaque water based inks. These provide very bright design colours, across any T-shirt fabric type.
Partially Dischargeable T Shirts
Some garment colours, and fiber compositions inhibit the bleaching process. Sometimes incomplete bleaching can be a desirable effect and is often used to good effect when printing vintage style designs.
Below are some common colours that will not fully discharge:
Kelly Green
Sapphire
Royal Blue
Purple
Where both print softness and specific ink colours are required we can advise on suitable t shirt colour alternatives.
Note: Discharge works best on 100% cotton garments. For other fabric compositions, it's a good idea to get in touch with complete details of your requirements so that we can offer guidance.
Above are some examples of T-shirts which are not 100% discharged.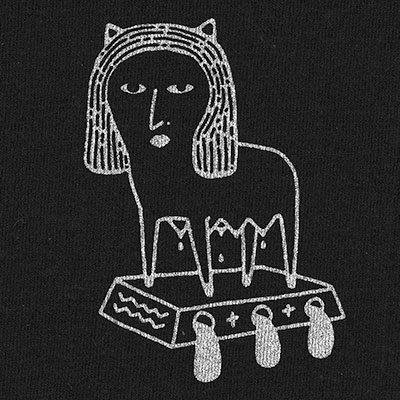 Special Inks
Blackwater Studios offer a number of special effect inks for those who want add a little extra flare to their designs. Examples of this include:
Metallic Inks
Glow in the Dark
Reflective Ink
The range of special ink options that we offer are dependent on what your artwork and garment requirements are. This is because some effects / combinations are will only acheive a certain amount of detail. If there is an effect you are looking for, get in touch. We can offer advice on what is possible, and what design changes will make it work.
Why No Plastisol Inks?
Blackwater Studios do not use plastic inks due to their persistence in the environment. Water based inks to suit all situations are available. They are capable of producing true whites, and vivid fluorescent colours across all colourways.
What is Underbasing?
In order to keep your printed colours looking bright on dark shirts, we use an underbase screen with your design. The underbase screen is the entire design screenprinted in white ink as a base layer, an undercoat as it were. Then the other design colours printed on top. Only one underbase required per design, regardless of the number of colours in that design.
When the T-shirt fabric is white, or light in colour there is no need to print this base coat.
Left: No Underbase/Discharge | Right: Using an Underbase/Discharge