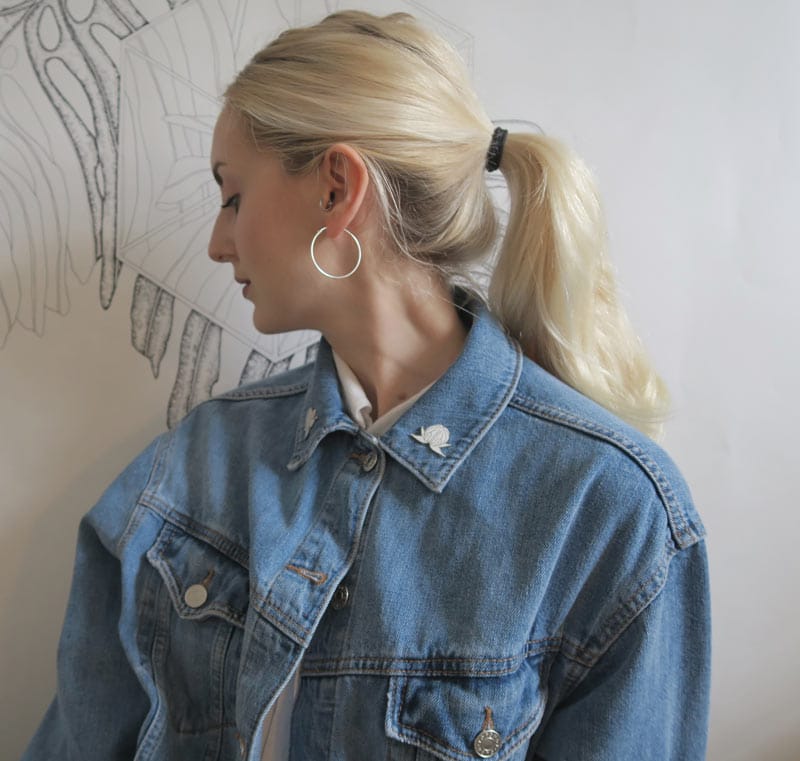 Victoria Clare Gray is currently living in the Lake District, UK, with her plants.
She's always been attracted to intricate mark making but also hand-printed simple forms; offering contrast and balance.
Through her practice you'll come to realise themes of growth and abundance but also doubt and vulnerability.
"Trash Plant" available here (sold out).
"Toad" Long Sleeve Design available.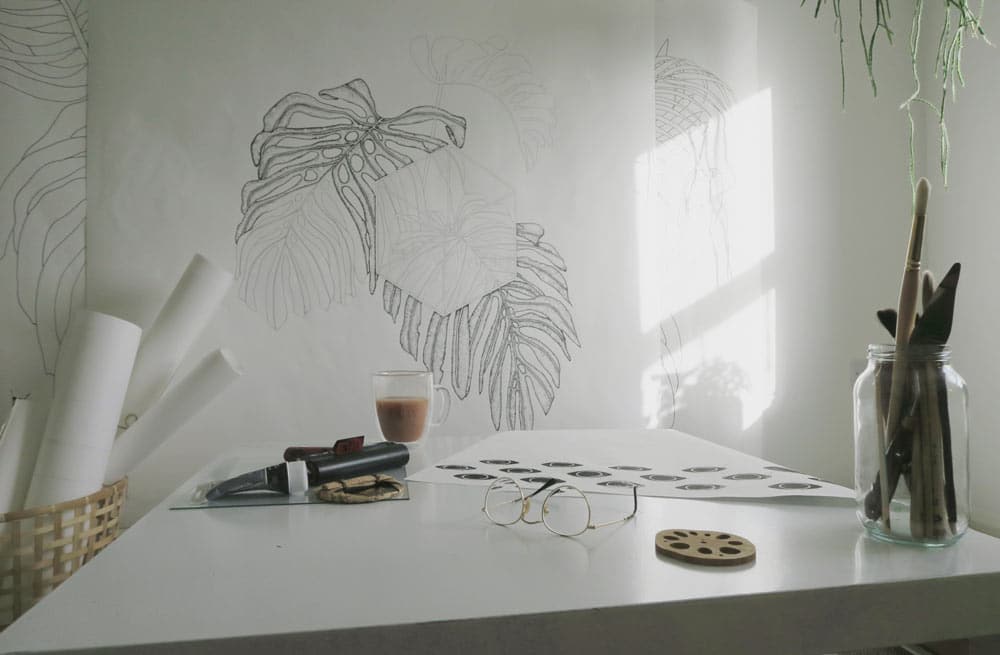 – We're starting to notice that illustrators are becoming more like bloggers. We see you as an illustrator and a blogger, do you think making your social media personal helps to sell your designs?
I made the decision early on to keep my instagram personal. For me it jut felt right. My business IS personal for me. I hope people enjoy seeing the person behind my work because it's so important for me to have a space where i can express myself and have autonomy – which is especially relevant if you have a day job (like me) where you have to leave yourself at home sometimes.
– Which female influences have inspired you the most? and why?
I really like Meg Girard. She's an American jewellery designer and maker. She was the one who influenced me to keep my social media mixed with personal posts as well as business. She lives and breathes her work – i love that. (@meg_girard)
Frances Cannon; for making work constantly and being vulnerable ( @frances_cannon)
MAGGIE MATIC & RENE MATIC; for being the cutest and reminding me to always go see art ( @trustmemaggie & @bad.gal.rene)
– We've printed a lot of designs for artists through Blackwater Studios, but you are the first artist we've asked to join our club (Amy says you're the cutest of the cute). Do you think having a positive attitude is essential to building relationships as an independent artist?
Tell Amy i love her. Yeah i guess so! Positive people are the best, negative people are rad too though.
– How have you developed your artistic style throughout the years?
I've always worked with small pen and ink details, even at Uni. When i graduated i was craving a taste of printmaking. I started with block printing and my love of lino began. I love heavy, delicate detail and i also love large blocks of black ink and simple lines. I feel like my style is a duality. I've always liked opposites and balance.
– You can see that your illustrations are always printed using traditional technique. What is your favourite printing process?
I really love screen printing but it just stresses me out to hell when i can't get a screen to wash out right! I need more practice though 'cause it's so fun and i could make way more things. My favourite is probably block/relief printing. I love the tactility, it feels ancient. It's so great.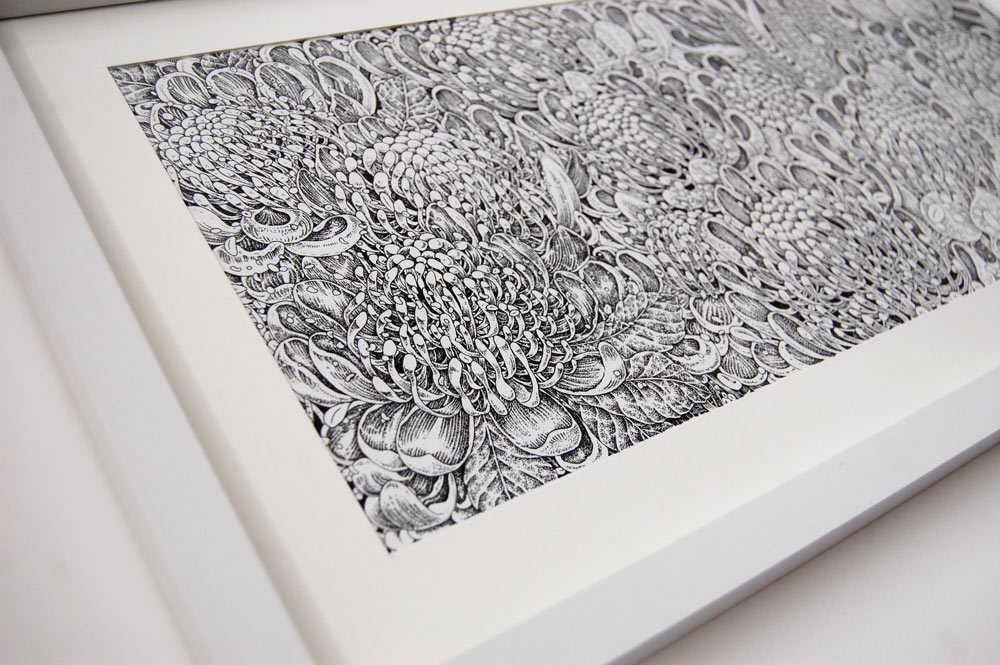 – What attracts you to animals and botanicals?
I guess it feels grounding. I never draw people; but everything i choose to draw relates to how i feel.
– Where are the best places to visit in the Lake District?
Best thing in the Lakes is to drive through Kirkstone Pass in late autumn; It gets dangerous in winter but it's wilderness, mountains, lakes and sparsely placed pubs. Take your camera and sit by Ullswater Lake and just listen. So good.
The old coniferous forests are too beautiful too. I like to go in summer, lots of insects buzzing, listening to birds rustling around, light flickering through the trees.
You just feel so small here.