Spring / Summer 16 Box Design | Skeleton Cardboard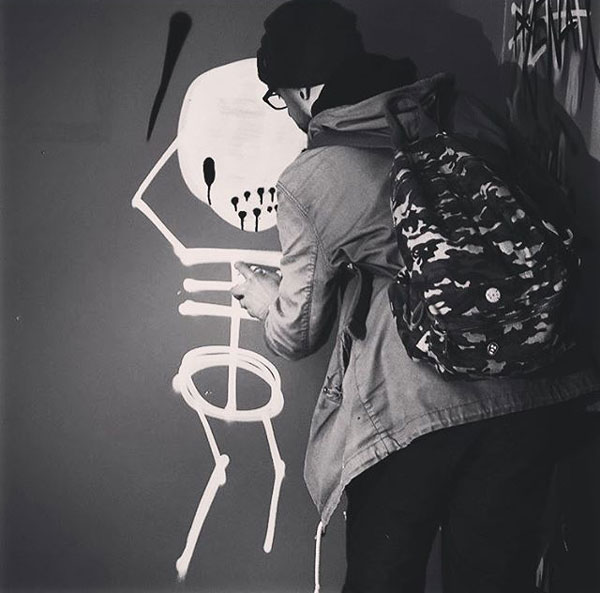 50 Screenprinted T-Shirt Deal – Sent in his screenprinted illustrated box.
ARTIST: SKELETON CARDBOARD
– Can you tell us a story? Maybe a story about yourself?
When I first moved to London I worked in a peanut factory in Hackney Wick. I emptied sacks of 'Bombay mix' into a machine that packaged it up into little bags. Ten years later I've got a studio space there. (Not in the peanut factory but close by)!! Bombay mix is still one of my favourite snacks… fact!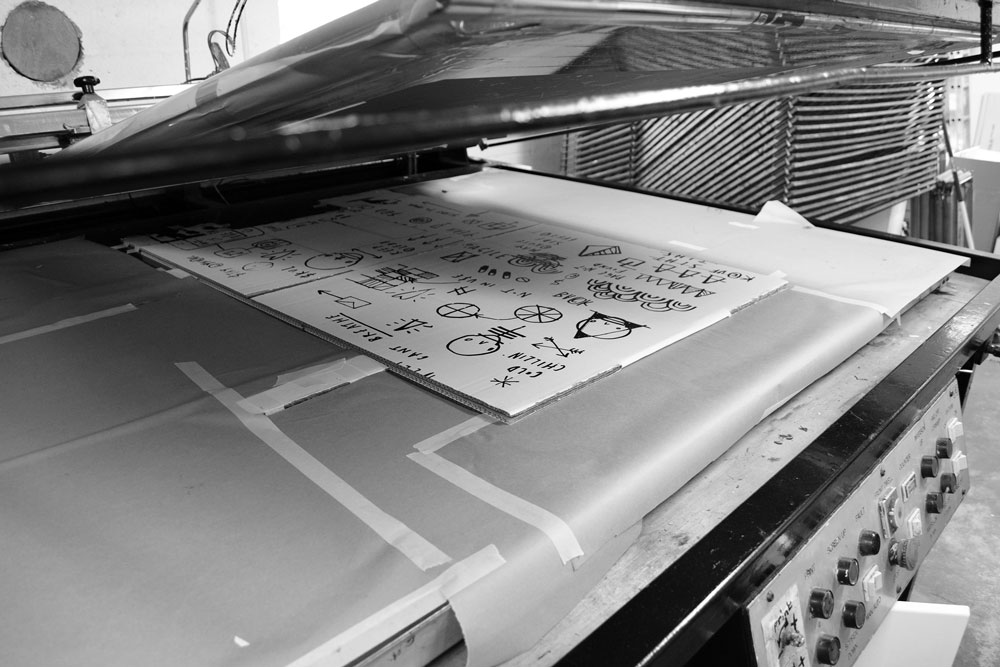 – The theme for your illustrations are mainly based around skeletons, when did you realise this was the artistic direction you wanted to take?
It was a slow, natural process inspired by a trip to Mexico City.
I love the way Mexicans celebrate the dead instead of mourning them. When I returned to London I started to make little cardboard skeletons that I left on the street for people to find… This of course escalated…
– What is your favourite medium to create your artwork in? & why?
I try to mix media/mediums, mainly acrylic, spray paint and markers occasionally using Photoshop. I like the raw, handmade aesthetic especially derived from outsider art/ art brut… I prefer to paint on found objects /canvases.. in a way I like to think I'm providing my small contribution to the worlds recycling issues.
– We love your piece "You're not my mum", is this based on true events?
It's just a fun reworking of a found object… people laugh at it before commenting on it's possible darker aspects. Funnily enough, I'm releasing a limited print of that piece early next year.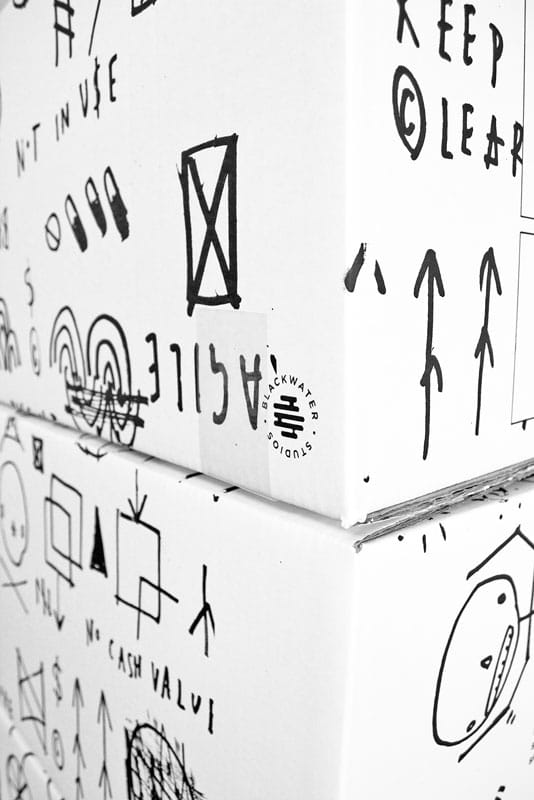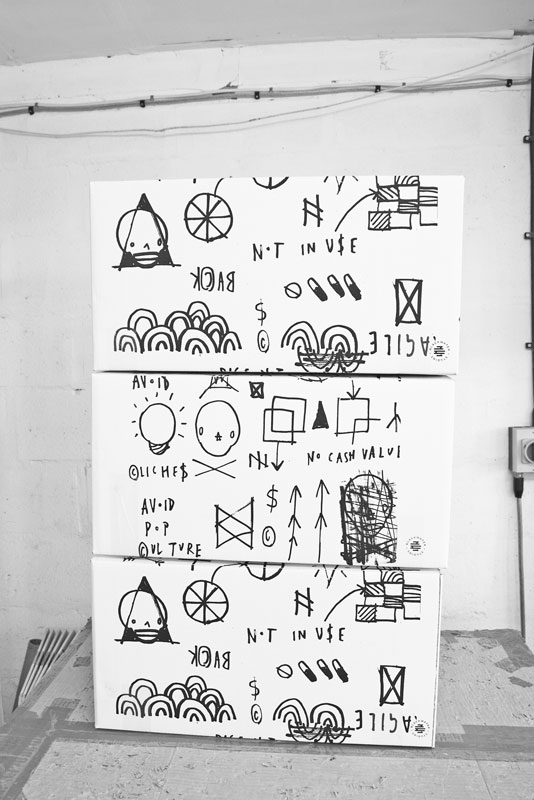 – Do you find it's an advantage living in London, as an independent artist?
Definitely! I couldn't have got where I am (wherever that maybe) without being a part of the art community in East London. Even though gentrification is changing the landscapes there are still strong bonds between fellow creatives… A kind of 'us and them' ethos.
I made friends with a lot of the artists painting on the streets and the bloggers too… Whilst regularly visiting all the local galleries and 'First Thursday" events.
I guess using the streets as a 'Free Gallery' was also a very useful and an economical way of gaining publicity.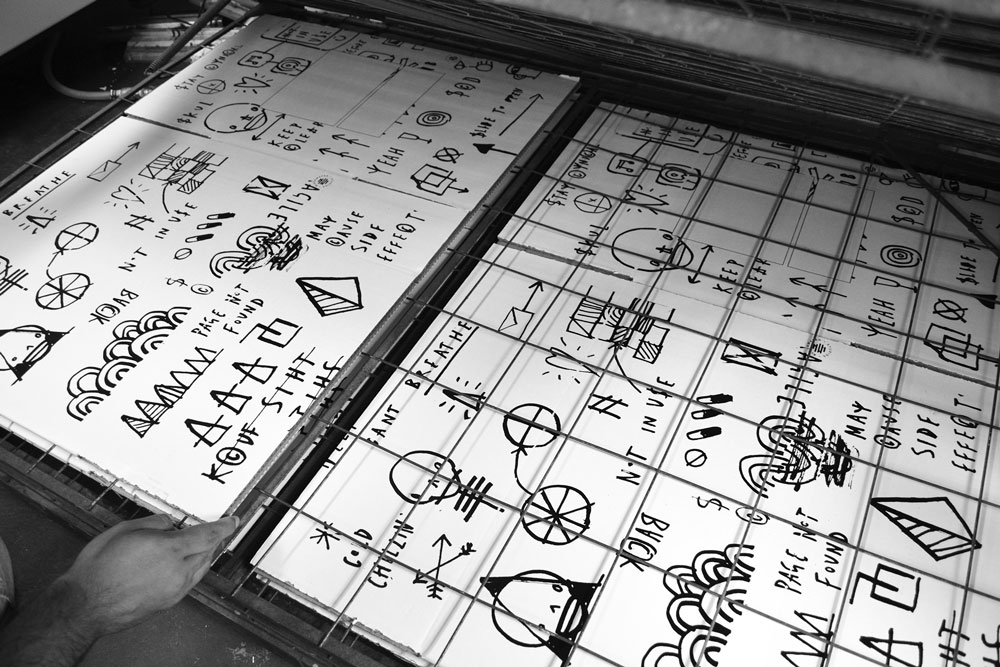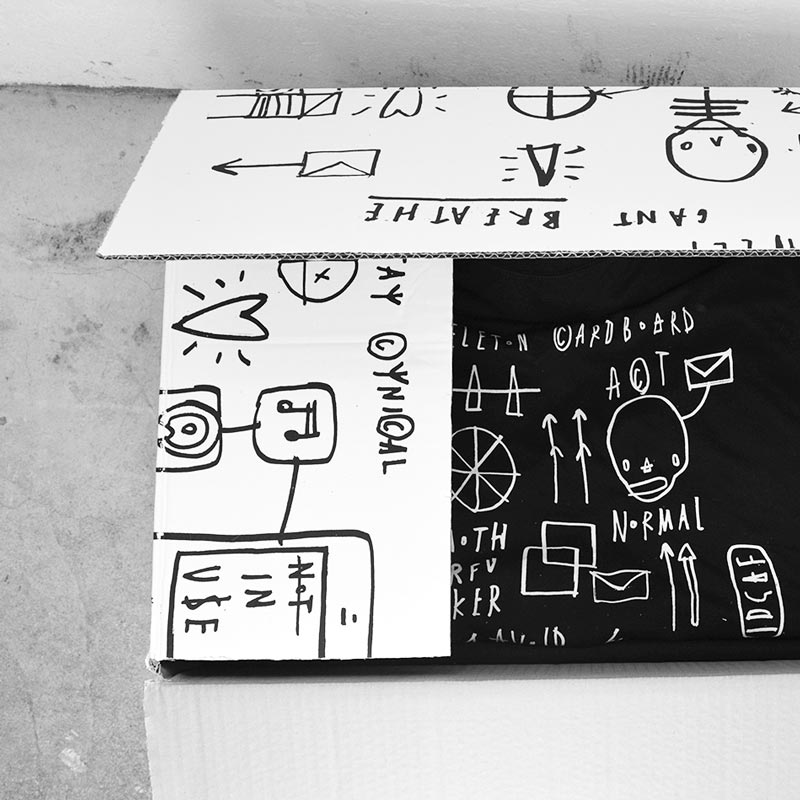 T Shirts printed for Skeleton Cardboard as part of the 50 Screen Printed T Shirt Deal – Find this deal HERE.