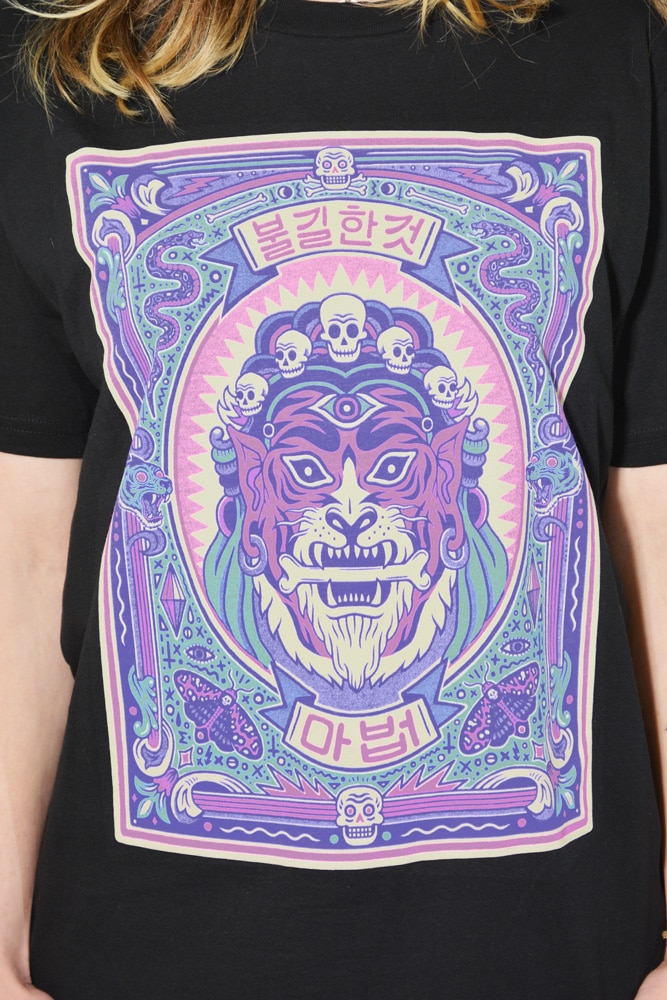 Sample Store – Bene Rohlmann
Bene Rohlmann has worked with Blackwater Studios over the past few years and now he's collaborated with us again for our Sample Store. You can see his Hoodoo work on our Deals Page. You can also see his collaboration designs for our artist collaboration store over at Black Winnebago Club.
About the Artist: Bene was born in Münster, Germany and now lives and works in Berlin. He's worked with large names including Google, The New York Times and Converse. He's been apart of over 30 exhibitions in the past few years and continues to create original work inspired by death cults, traditional art, native tribes and nature.
Find 'Hoodoo Tiger' design in our sample store here.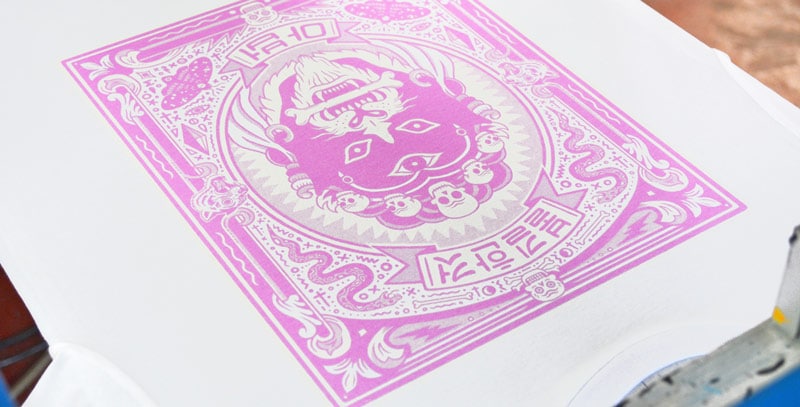 Sample Store & Environment:
For our screenprinting, we use waterbased inks. It's important to minimise the impact we have on our planet, and so our sample store t shirt designs are all printed on EP01 100% organic cotton t shirts.  Furthermore, we no longer use plastic film positives to make the screens. We use renewable energy and our samples are sent out in recycled cardboard packaging. As a result, our sample store is plastic free and as ethical as possible.
You can read more about our Organic printing here.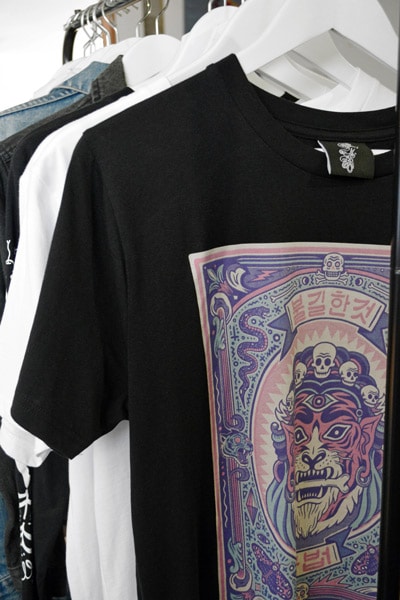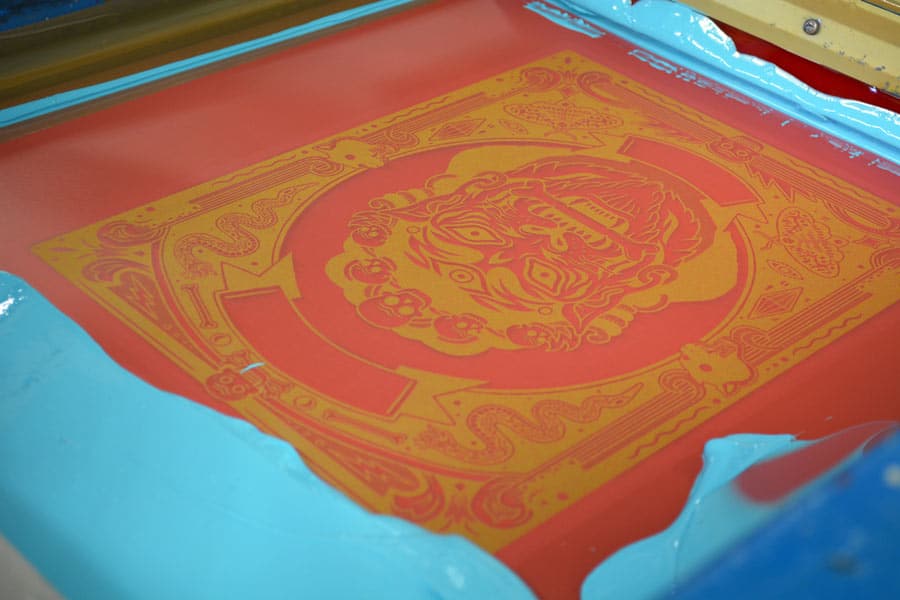 We offer woven labels with your Screen-Printing or Embroidery order. Visit our Labelling page to find out more about this service here.