Max Whetter
Max is a painter based locally, here in Cornwall and was kind enough to invite us to his studio. Max's portraits are both painterly and graphic; haunting and serene.
I'm a painter who likes to work on sheets of Perspex. My work is a reflection on cultural pressures for men to behave or act in a certain way, with ridiculous modes of exaggerated toxic masculinity and how these was presented to me growing up.
Artist Interview
– Im sure you get asked about your medium often, as perspex isnt the usual ground of choice for painters. Working on both sides creates a really interesting depth that I haven't seen before. Is this something you stumbled upon by accident? Can you tell us a bit more about it?
Using Perspex sheets as my canvas came out of a self doubt melt down during my time at uni, I was worried I should have picked a trade to study. So, I found myself walking around B&Q which was across the road, just to look at power tools I guess, I there I stumbled on Perspex which I thought would be worth painting on.
– I know you use yourself as a reference for most of your portraits. I can definitely see a bit of you in each one. Was this choice born out of convenience or is it something intentional that is important to your body of work?
I make the people and use them to project my emotions onto as I struggle expressing them myself. The thought of them looking exactly like me weirds me out.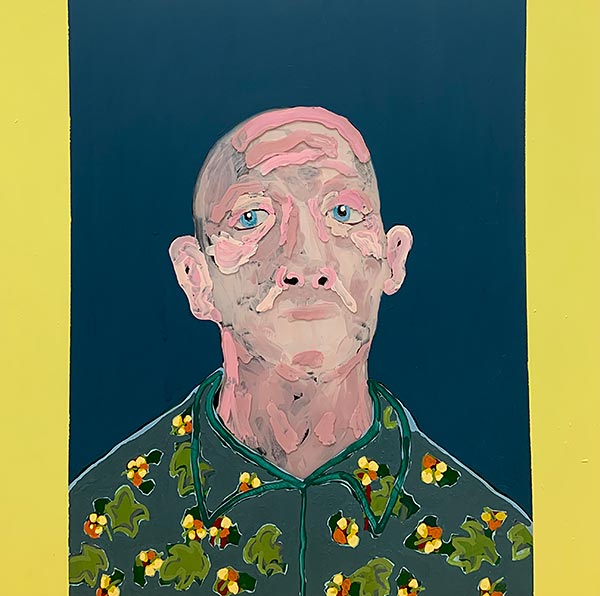 – How was art school? How did your experience effect what you do?
When I started art school I was doing these little black and white illustrations but the course was designed to let you explore many different mediums. After graduating I was awarded a studio space as part of the course, rent free for the year which has really helped me continue my practice.
– Why do you think society is still so uncomfortable with male vulnerabillity? Do you think things are changing?
I'm not sure really, I just know I'm trying to acknowledge and change myself.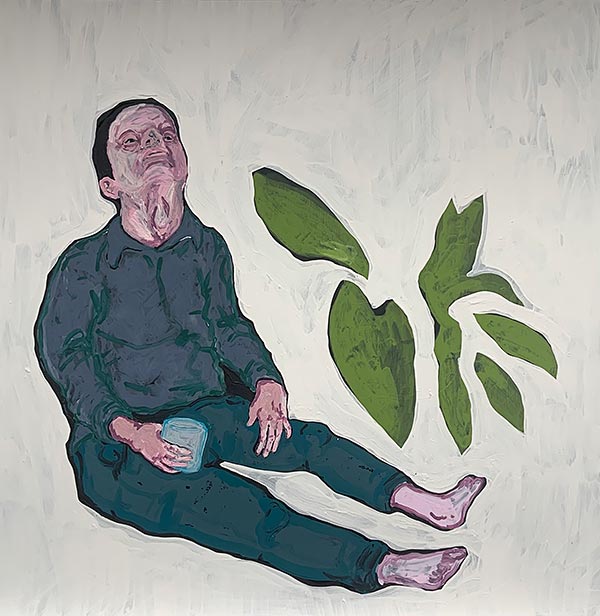 – I see you worked with Collective Arts Brewing on a can design which is pretty rad. What would be your dream collaboration?
Yeah that was cool, although I never did get to try the beer haha. I would like to see my paintings on a local brewery can maybe, or a collaboration with a skateboard company would be rad.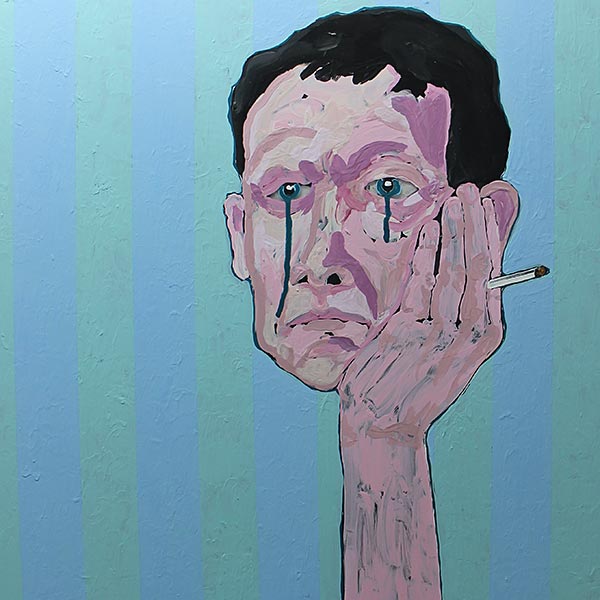 – Have you ever imagined putting one of your pieces on a T shirt?
People have asked this in the past, but I've always been reluctant as I worry about the quality of print as some can come out very plasticky. Im super happy with this collaboration as your prints are right on!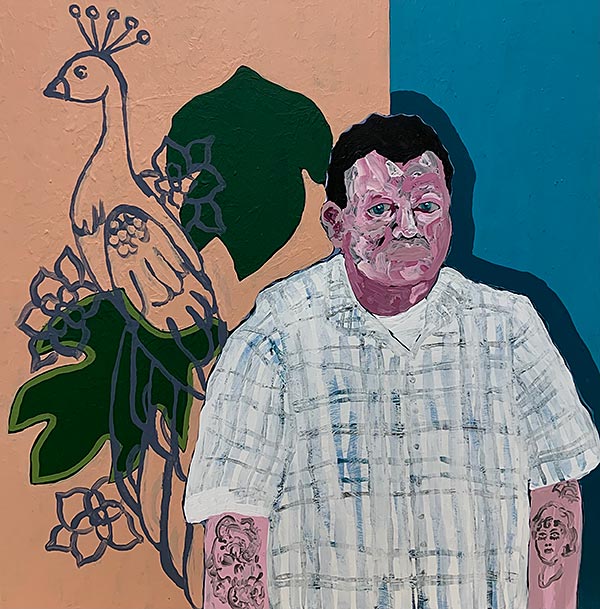 – I know you like to skate. When did you get into that? Is your work related to skate culture at all, or are those two things separate entities in your life?
I've skated for well over half my life. I always thought it was separate to my painting but recently I've noticed connections. I use skating as a great anger realise, and painting as a way of emotion release. They are both a type of therapy for me maybe.