Ðontra / Ivo Matic is a designer & illustrator based in Toronto / From Croatia. He has received multiple awards and has been a part of many exhibitions for Croatian Design. He is now creating a name for himself in Toronto where there is a stronger appreciation for art.
– Are you a romantic?
A hopeless romantic.
– Who is ÐONTRA?

ÐONTRA is your best friend. You can always call him for some coffee and a smoke, talk about life and stuff. In the meantime, when he is not working as a professional designer and illustrator, he likes to draw depressive illustrations, write bad poetry, jam out on his guitar and skate. The name ÐONTRA (Johntra) comes from an epic dance he once performed in the middle of the night in a dark forest. Witnesses say it was the coolest dance ever, better than John Travolta's dance in Saturday Night Fever.
– Your illustrations have interesting names, where do they come from? Are there any stories behind these names?

They all come from life situations I have experienced, but I write them in a global way so everyone can relate to them, with their own situations. Getting to people is the best thing about this, everybody has their own story.
– Tell us about your personal diary? Why faces? Why do you think it's attracting attention?
I have no idea, maybe people connect better to a familiar face. I draw these illustrations almost on a daily basis, when I'm on a coffee break or when I'm home at night. But most of these ideas come from writing, that's why I carry my notebook and sketchbook everywhere. You never know when something will hit you, and if you don't write it down you will forget it, don't think you wont, you will. Then days go by, months and you ask yourself what did I do last month. Say hi to your future self. It's nice.
– "Go skate, stay out of misery". Is this real advice? Got any more advice?

Yup. Find your happy place under the sun. And burn.
– You've recently moved to Toronto, what's Toronto have to offer you in terms of inspiration?

It's a great city. There's a lot of people that appreciate art, illustration, design. Change is always good, the air has a different scent and the stars look very different. Keeps your mind running.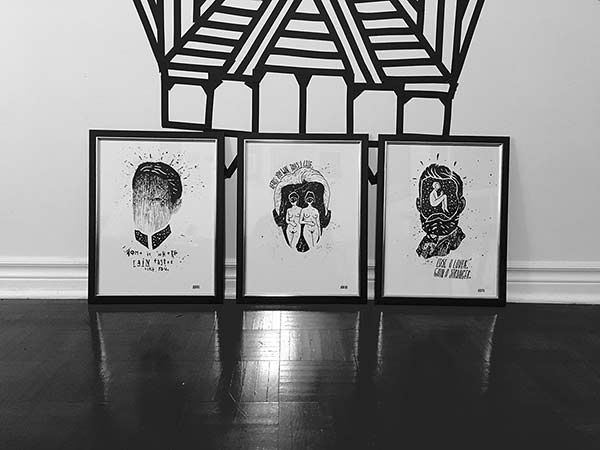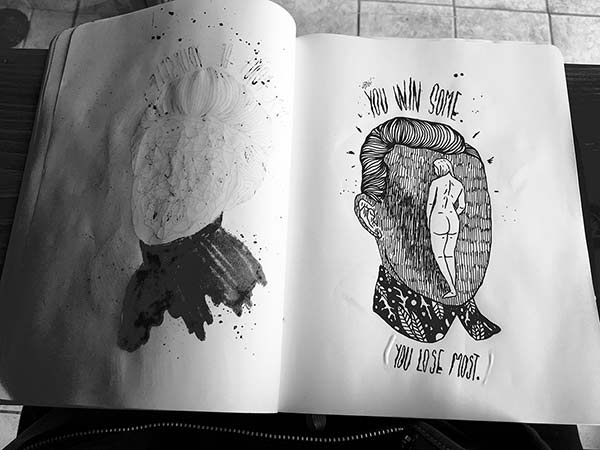 – What is the art scene like in Croatia?

The art scene in Croatia is really good, there are so many talents that do amazing work. But the problem is that other people don't support the scene that much, especially the government. Culture is always the last on their list.
– Do you have a particular question for any of the other featured artists?

I would just like to say "sick work" to Bene Rohlmann.
Bene Rohlmann: Thanks so much! You got some pretty amazing works yourself!