Winter / 18 Box Design | Hélène Jeudy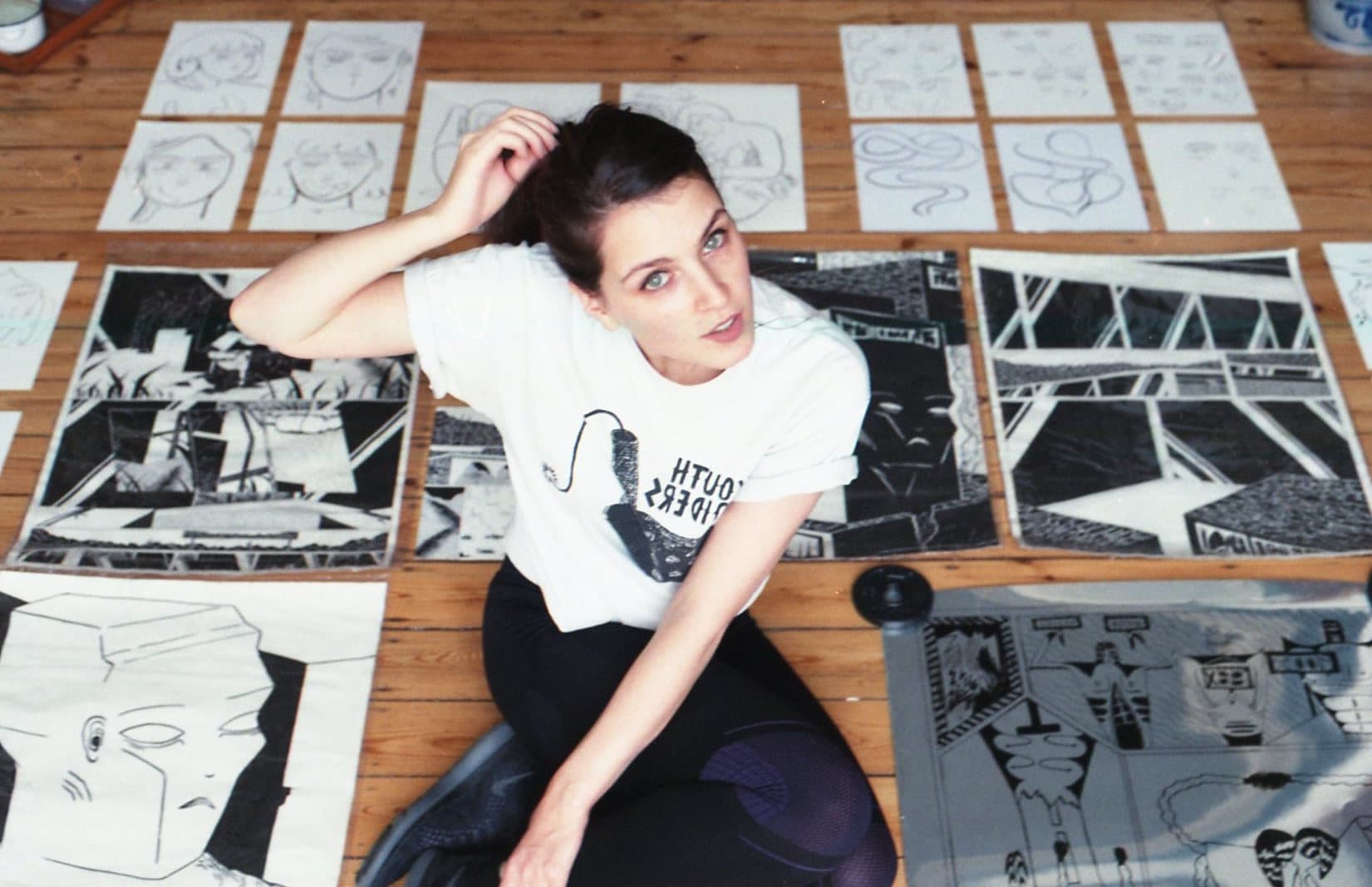 50 Screen Printed T-Shirts Offer – Sent in her screen printed illustrated box.
Artist: Hélène Jeudy
Contact Links: Instagram / Geriko / Website
Hélène Jeudy's surreal and evocative stories, packed with striking, highly detailed landscapes and warped figures, come alive in her drawings. A visual artist and filmmaker from Brussels and co founder of GERIKO, she works in both 2D and 3D to create pieces so imaginative that they inspire you into believing such universes could actually exist. 
The drawing on the box is part of a series called 'Digital Species'. This is the first series of a project Hélène is currently working on and is divided into different parts, like chapters, created as a means of exploring the female form.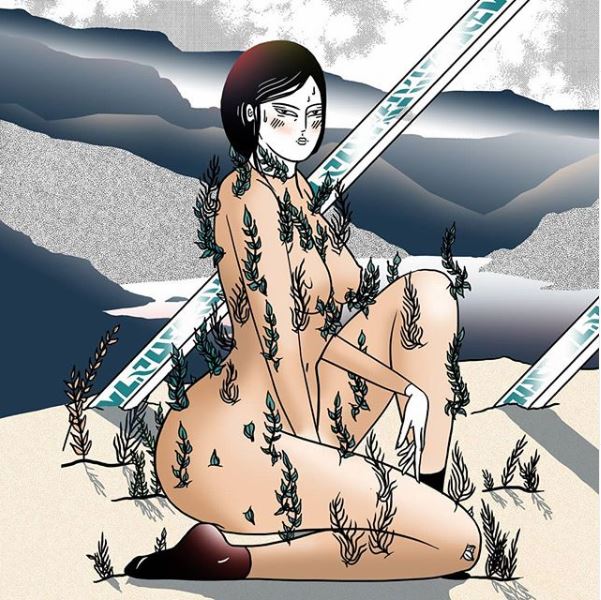 It is evident that the representation of the woman plays a vital role in her work. In essence, all of her projects evoke this subject and with this series in particular, her amorphous drawings address, examine and pose questions on identity and the perceptions of femininity. She does this specifically by, inviting the viewer on a journey, full of immense detail, of a woman's body in mutation, the relationship with genetic and numerical evolutions and how the body adapts to these changes.
Hélène describes this scene for us "We find a garden with different species, small fairy creatures, plant specimens and a collective of women merging with the garden. This illustration represents a gateway to a parallel universe, the Chaotic Garden."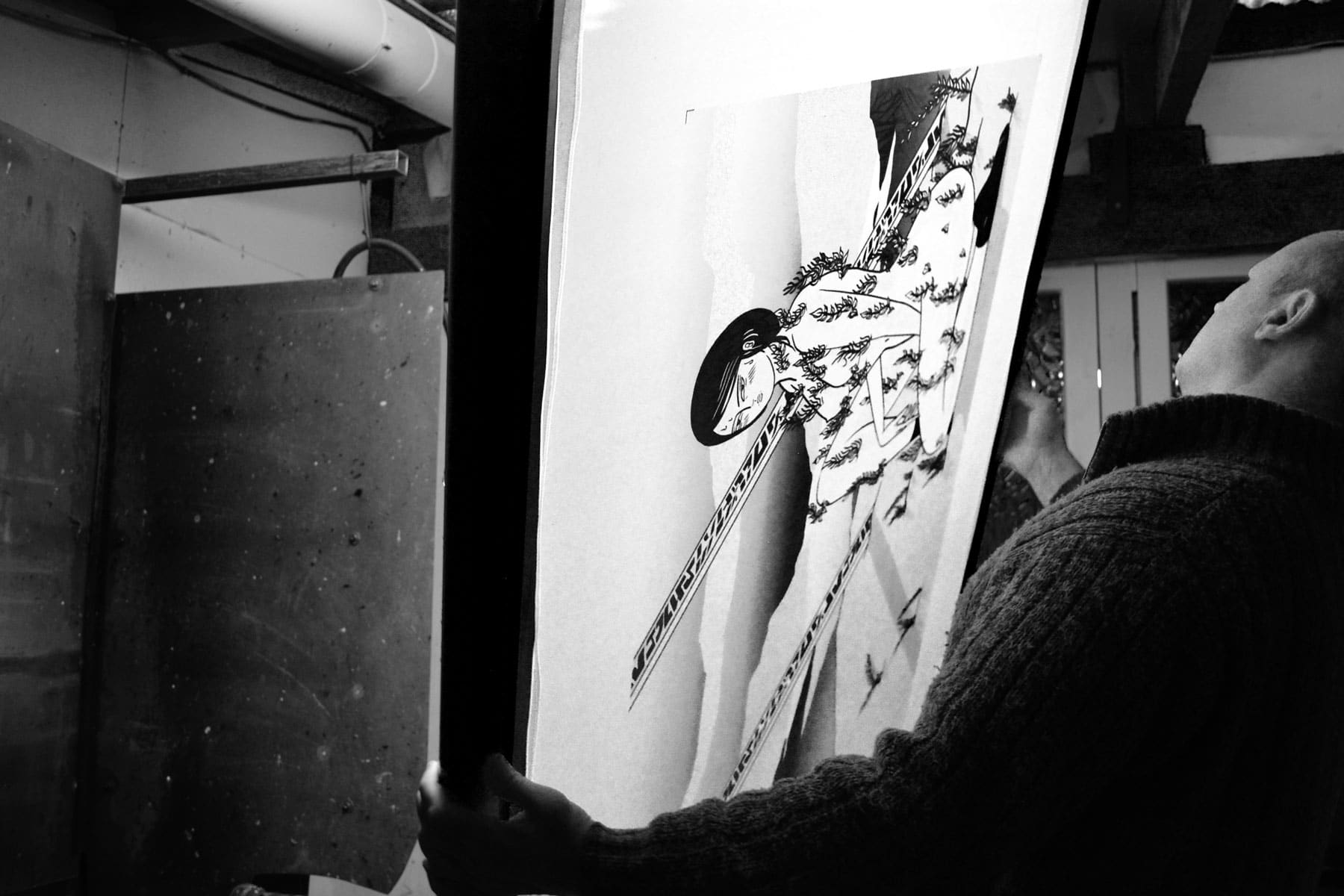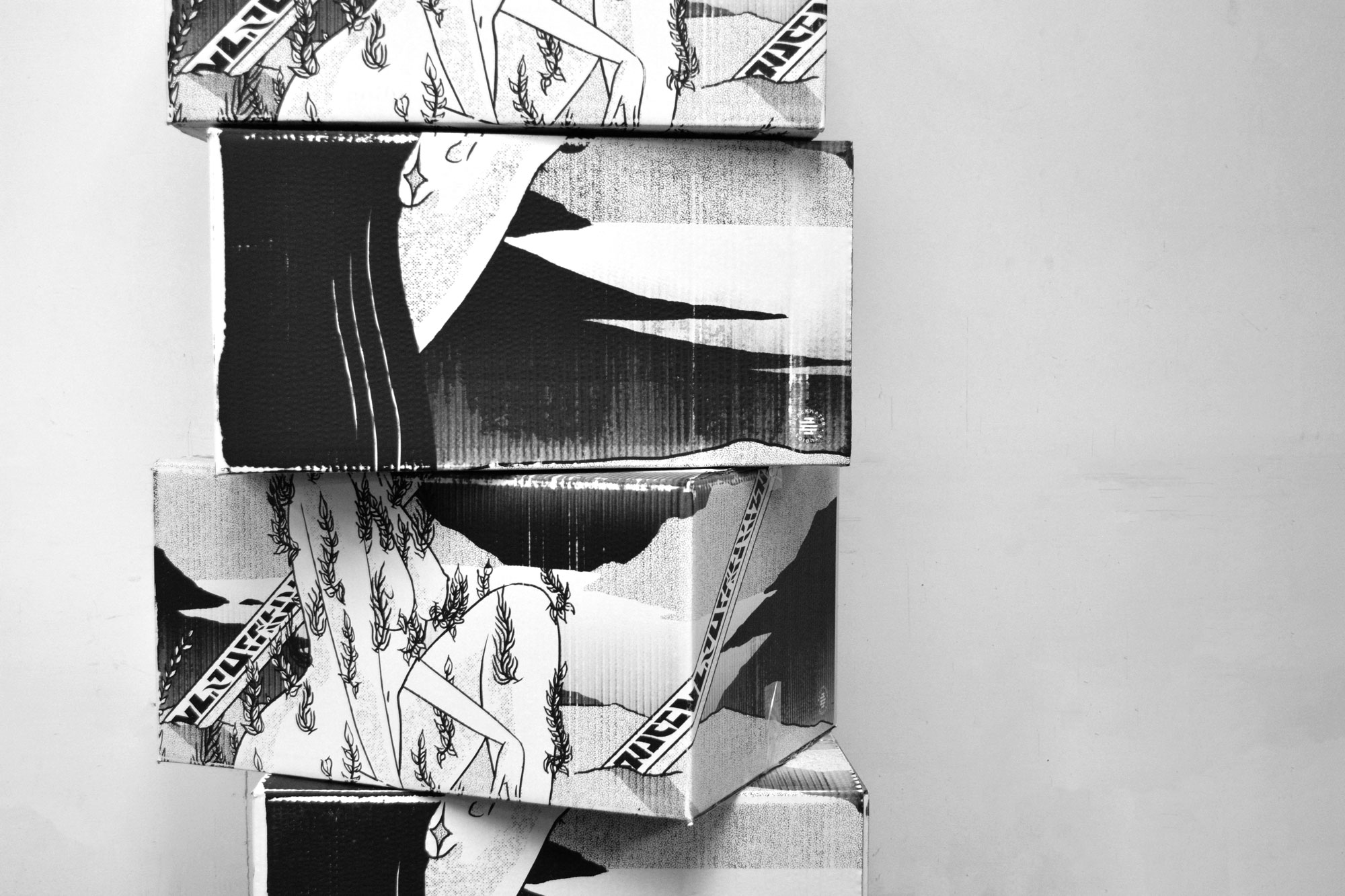 She explains this further 'An ecosystem that lies on the border of the unconscious, there are strange landscapes, cloudy digital memories. A large number of creatures still unknown co-inhabit. The universe is not in a linear time, it evolves or alters according to our state of consciousness, it is a world in perpetual mutation.'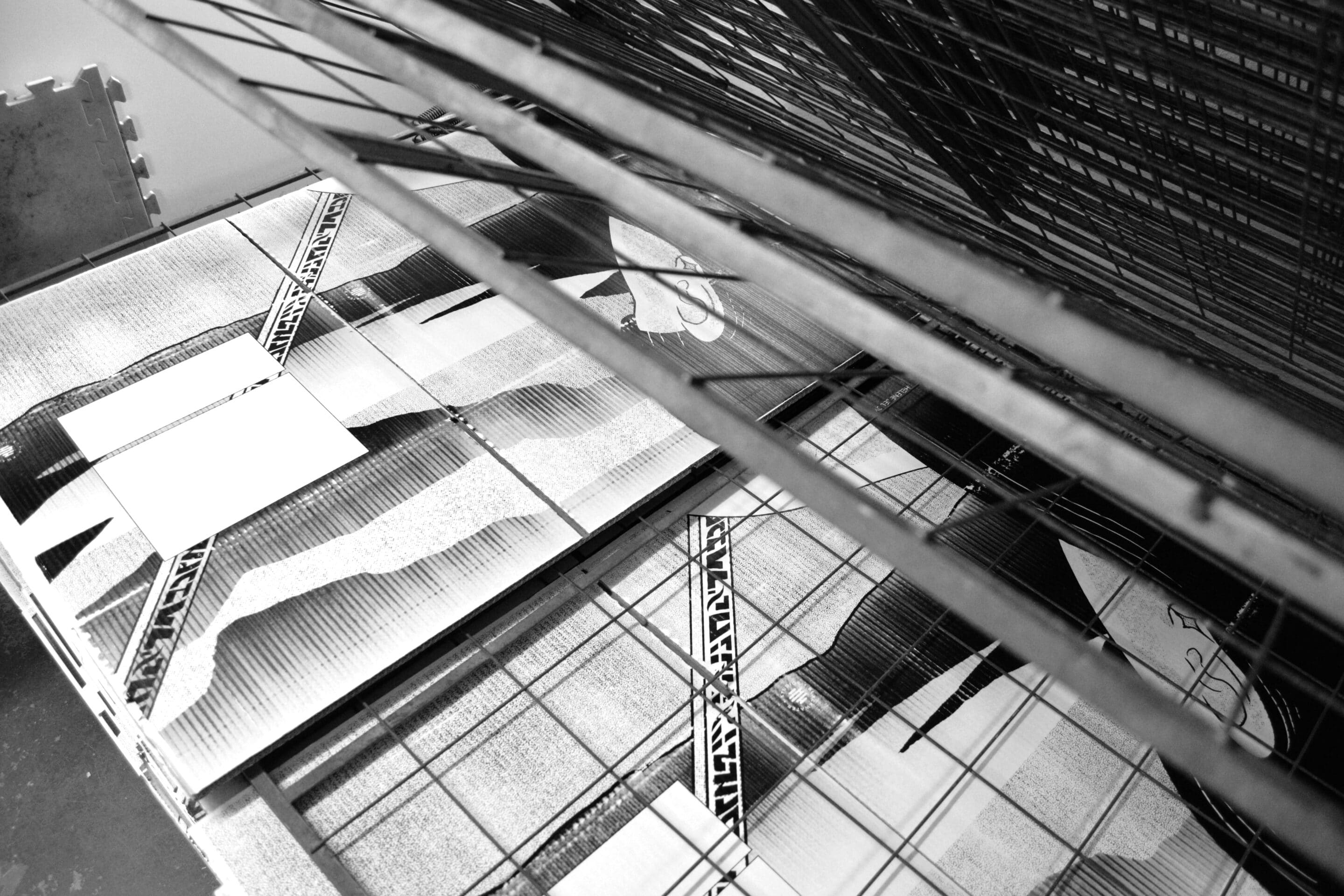 Hélène often collaborates with visual artist and friend, Antoine Caëcke, working together for more than 10 years; forming their collective identity under the name Geriko and producing several films, digital installations and other projects under this name. They place their practice at the frontier of contemporary drawing and digital arts. Helene discusses concepts and her appreciation for digital tools to generate those concepts. She adds "These are tools that fascinate me as much as they worry me."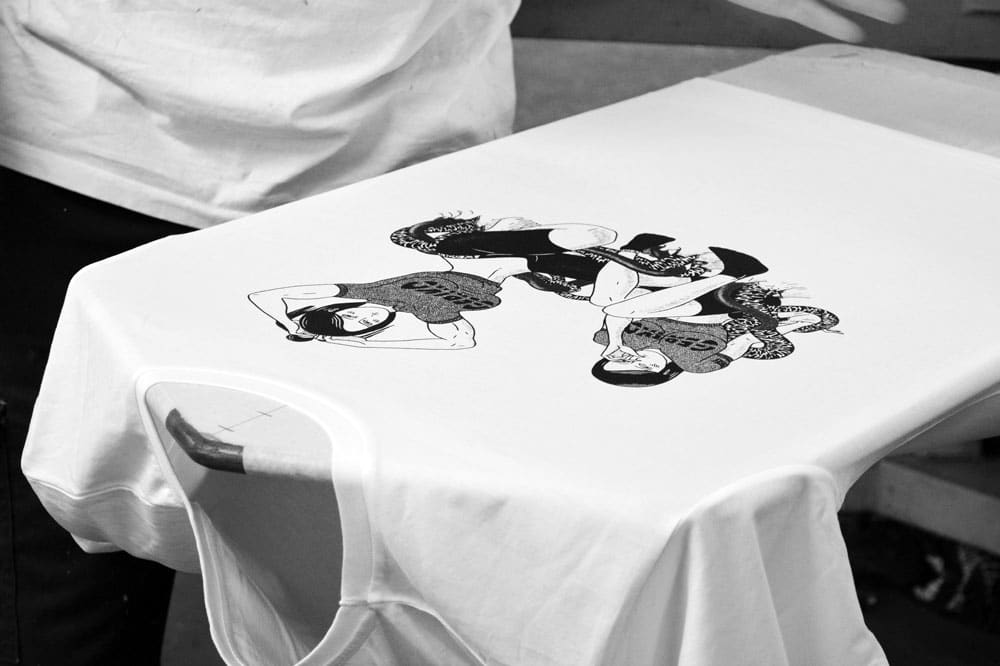 The T-Shirt design is by Geriko. This drawing is part of another series of three drawings that are named 'Final Molt'.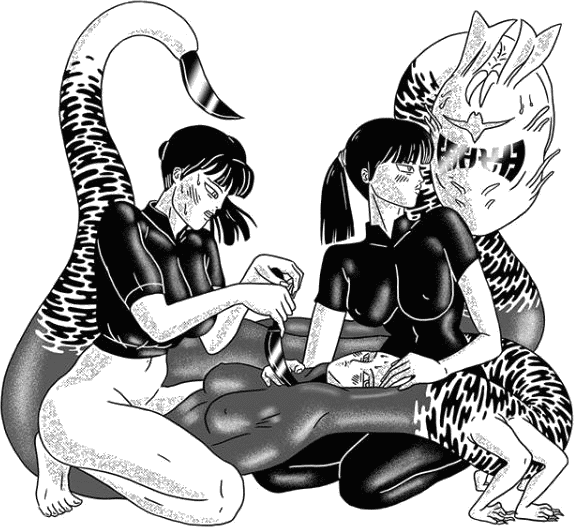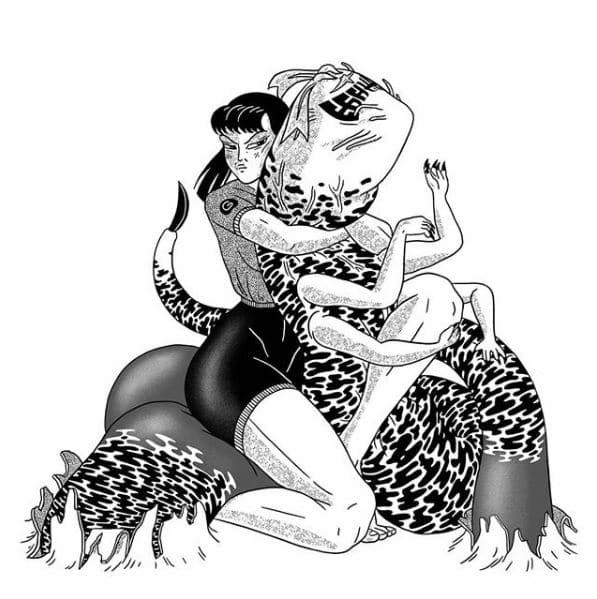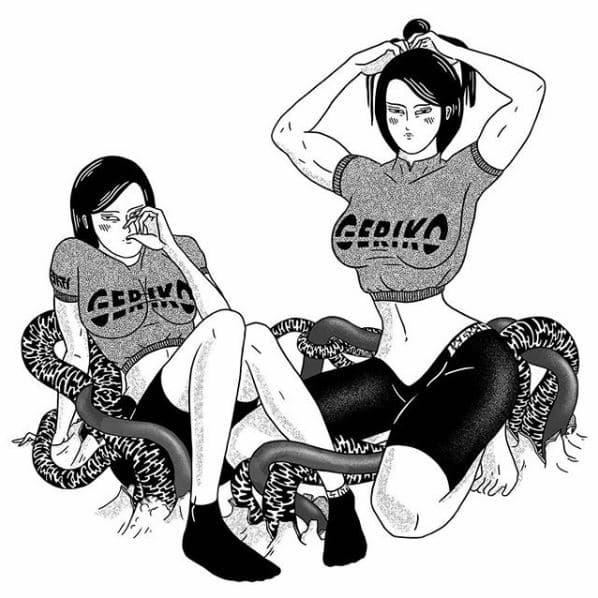 In view of the pair's creative partnership, Hélène reveals that they are so close that sometimes their mutual universes merge and is a culmination of the research they do alone. A wonderful example is the unparalleled video 'Anvil' created in 2016.
She asserts the power of a creative partnership and how working on projects independently, present them both with the opportunity to experiment, introduce new themes, try new illustrated writings and then re inject them into their joint projects.