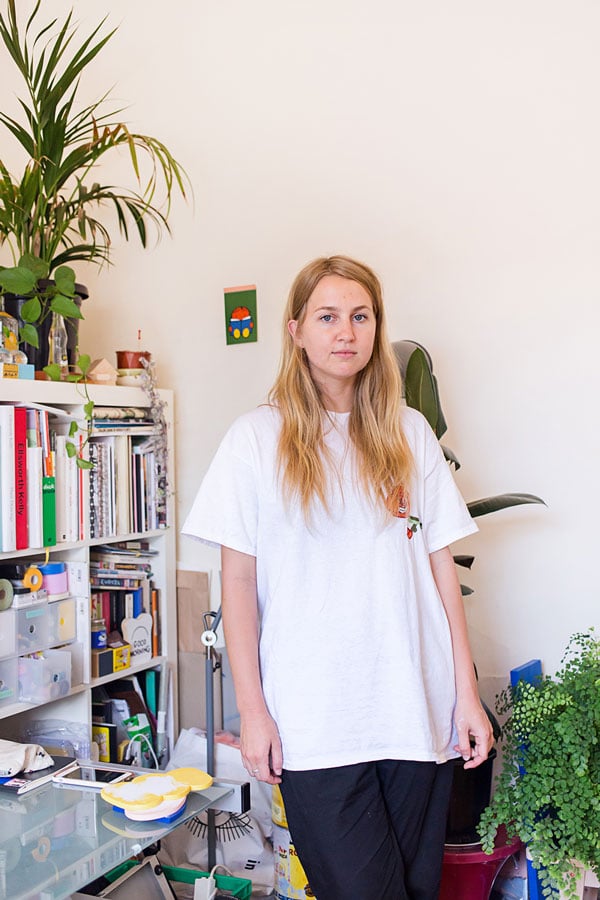 Carla McRae is a Melbourne-based illustrator. Growing up on the Sunshine Coast in Queensland, she spent her childhood hunching over a sketchbook, obsessing over cartoons and culture. Not too much has changed since. Carla's drawings pull together a blank space with crisp lines, geometric shapes, strong colour and characters. Her work depicts small, open narratives and stories about characters and their worlds.
"Reading Girl" design available in our sample store here.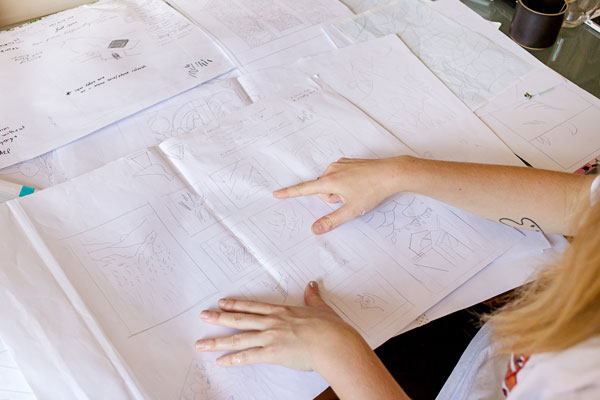 – How has your style progressed from when you first started to draw? Where did the name Paper Beast come from?
I've always been pretty obsessed with drawing characters and people, even as a kid. That's been a constant theme through my work for as long as I can remember. I've gone through lots of different mediums, but stylistically the last few years I've become more interested in geometry, abstraction and creating more minimal, simple images.
'The Paper Beast' was a pseudonym I made for myself in uni. I was making a blog and needed a moniker, and so looking around at all the piles and scraps of paper that were constantly around me, I came up with that. I don't really use it so much anymore.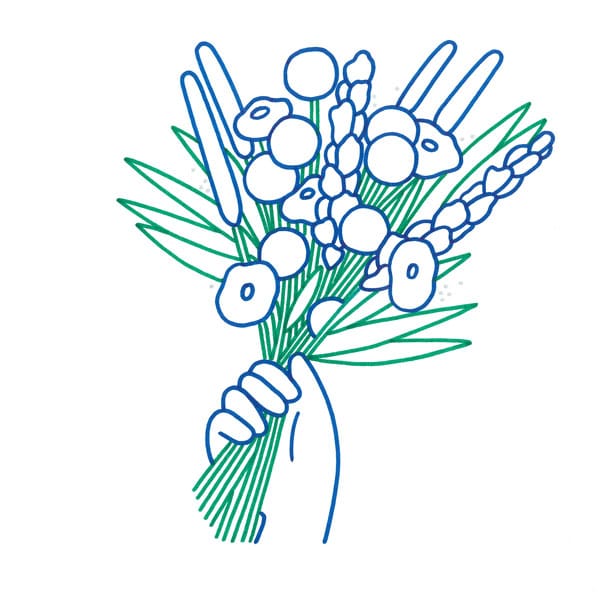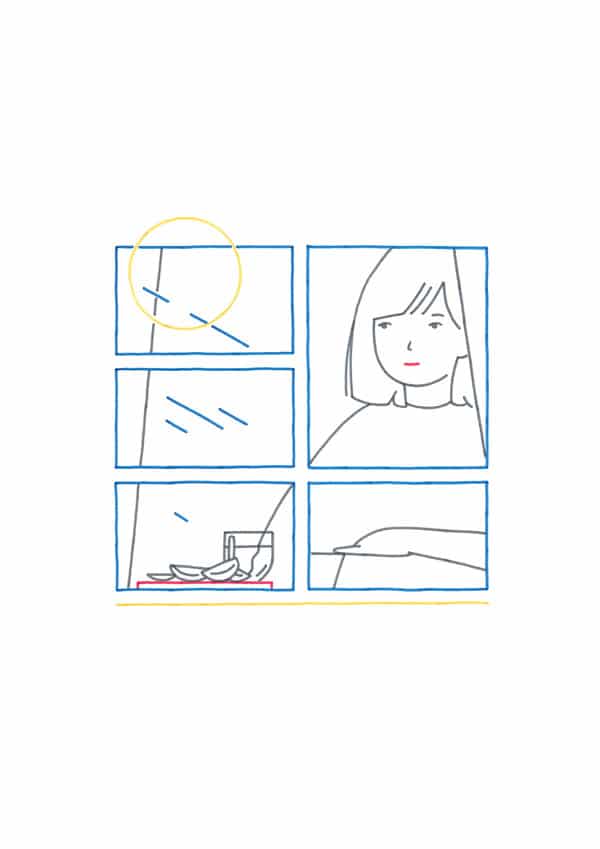 – What is your process of starting each illustration?
I'll have a hot drink and put on some ambient music to put me in a calm headspace, and always start with rough sketches, either in my sketch book or using a big A2 bond paper pad that I like to dump my ideas down. Sometimes I'll flick back through previous sketches as a starting point — it's kind of like keeping a notebook for my rough ideas. I'll choose a place to start and re-draw the sketch. Then it's a process of re-drawing and eliminating and simplifying until I am happy. Sometimes I can re-draw a piece 5 times before I'm happy.
– We come across a lot of talented female illustrators that live in Melbourne who create work that focuses on a strong female role. Is there something about Melbourne that creates such a positive effect?
Yep! Melbourne is chockers with powerful, amazing women and I feel really lucky to be part of such an amazing community. I think it's a bit of a case of strength in numbers and just a nice tight-knit place for creatives with plenty of room that's really good at encouraging and supporting each other. It's all inspiration to keep working and pushing forward.
– You've done a lot of collaborations. What has been your biggest achievement to date?
I got to design the artwork for a sneaker with Bared Footwear, and we launched it with live-painting and ice cream in the summer. Pretty fun!
– How do you stop yourself from procrastinating when working in your home studio?
Shutting down all unnecessary internet windows, throwing my phone far away from me. And, if all else fails, play Aphex Twin on repeat.