Autumn / Winter 17 Box Design | Cousins Collective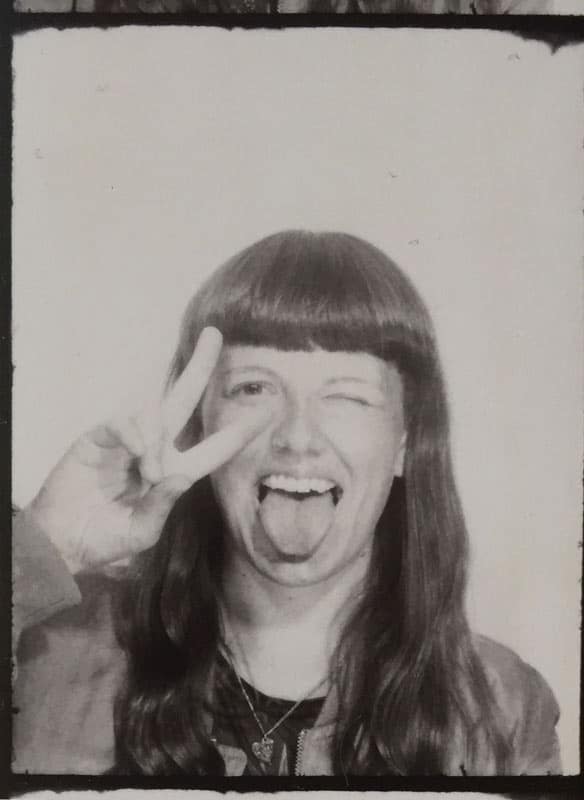 50 Screenprinted T-Shirt Deal – Sent in her screenprinted illustrated box.
ARTIST: ELLIE MORTIMER
ARTISTS SHOP: COUSINS COLLECTIVE
– Where does the name 'Cousins Collective' come from?
I always liked the word 'Cousins' and eventually I'd like to work with more designers and artists to build more of a 'Collective'.
– In regards to your box design, Its theme is love but also heartbreak, who hurt you?
I think we've all broken hearts and experienced unrequited love in the past… it's all part of our story that brings us to the present. I'm now happily engaged so heartbreak no more 🙂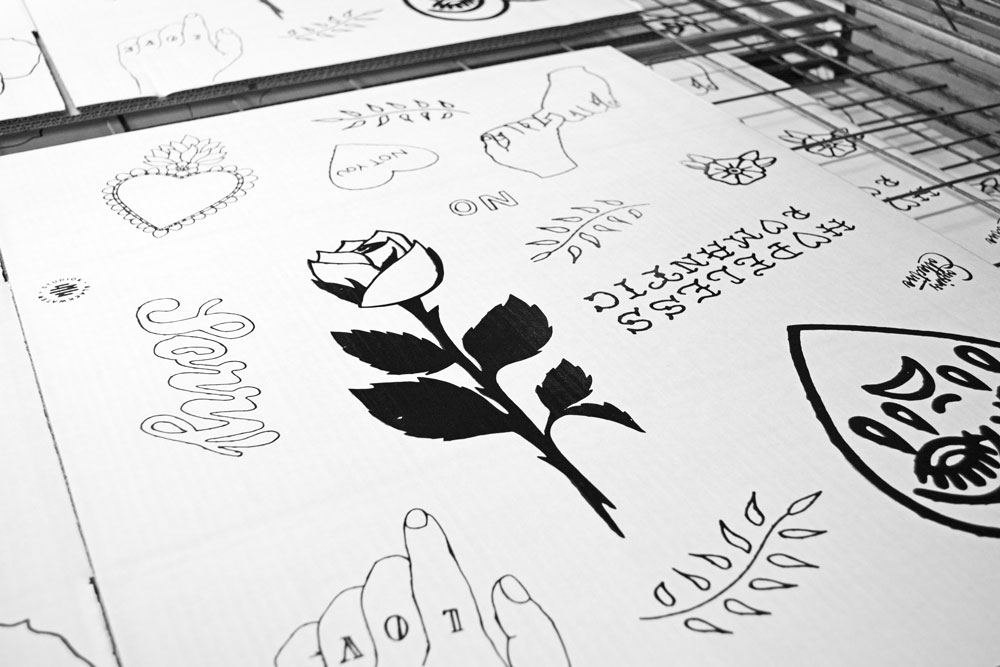 – I found your store through Etsy & we love how strong your collection is. What has been your high and lows of getting to the point you are now?
Thank you! My highs have been getting approached by 'big names' in the design industry that I'd known about before I started up Cousins, to work on projects like this. I can't believe it sometimes, I definitely have the classic imposter syndrome. It's been a challenge getting used to working totally alone and motivating myself day to day. But I recently got a puppy to keep me company (and busy!) in my home studio.
– What has been your main source of inspiration? Which creatives inspire you?
Traditional Tattoo designs and tattoo artists in general are where my main source of inspiration comes from. I love the way tattoos can hold different meanings and stories depending on the person they live on and the boldness and simplicity of traditional tattoo art translates so well into pins, patches & apparel.