We use embroidery for workwear & fashion, from baseball caps to overalls. Quick set ups make it ideal for smaller orders, with no additional costs for colours in design.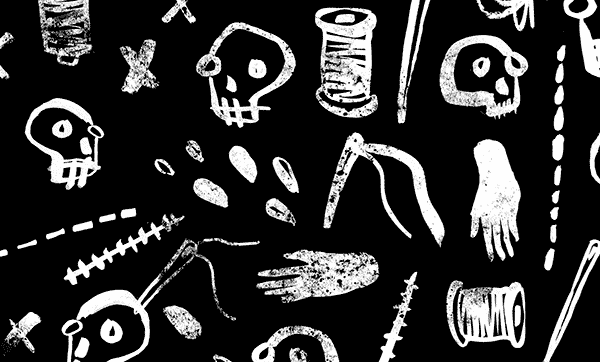 Stitch onto Hats
Ideal for Snapbacks: A pre made baseball cap is tricky to print in more than one colour, this makes embroidery a perfect choice. Ideal for small design areas, with no colour limitations.
Low Minimums
Start With Ten: The speed of a digital set up, and colour changes make embroidery a good choice for smaller orders. Our multi head embroidery machines are also capable of producing bigger quantities if needed.
Adaptable
A Range of Merch Choices: Embroidery is very adaptable, almost all materials can be embroidered. Awkward locations are less of a problem than it is for screen printing. Items such as beanies, bags, jackets, cardigans and baseball caps can all be embroidered.
First Stitch Sign Off
For the cost of postage (£3.95), we can send you the first stitch out from your order. This gives you an opportunity to check you're happy with the product. Once signed off, we will then commence with the remainder of your units. This first stitch out will come from your total order quantity, and is part of your main order.
Please be aware, we still requirement payment for the full order before this first stitch out.
Stitch Count
Stitch count represents the number of stitches required to recreate your design on a garment. As the count increases (due to art complexity or size), so will the price per garment. We will give you an estimated count and quote before proceeding with your order.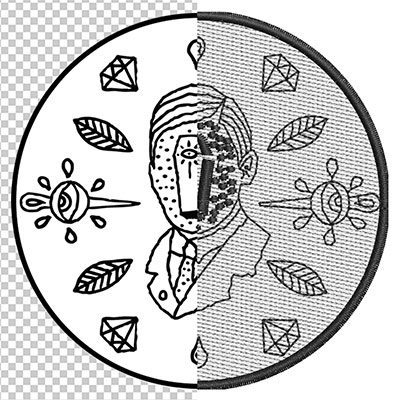 Digitising / Art Prep
In order to embroider your designs, it must be digitised first. This is the process of converting your design into a file that can be threaded by an embroidery machine. Digitisation is a one-off fee per design of £15.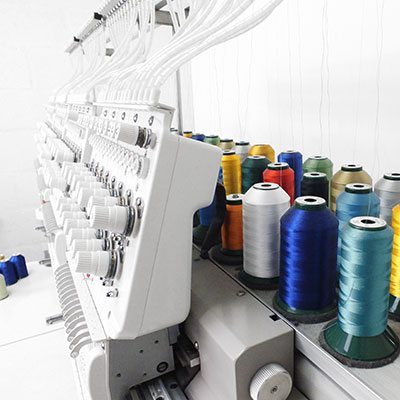 Thread Colours
We use Madeira as our supplier for rayon embroidery threads. These are available in over 400 colours. Although most can be matched closely to Pantones, please note that an exact match to an accompanying print order may not always be possible.
Take a look at the embroidery process used for customising t shirts.
How do I place an order?
The easiest way to place an order is to get a quote via our enquiry form.
It's free and we will generally respond within 24 hours.