Having your artwork correctly prepared can greatly speed up your turnaround and improve the final results of your decorated garments. Below are guidelines for preparing your artwork
Preparing Artwork for Screen Printing
The Basics / File Formats
You should always provide artwork at the size you want it printed. If you are unsure, provide a mock-up with approximate size and we can help you choose a size.
Below is a list of file formats we accept, they generally fall into 2 types:
Vector Files
This includes: Illustrator (.ai) or vector-based .pdf/.eps.
Vector files can be scaled and modified easily, without losing print quality. If someone else provides your artwork, it is always worth checking if this is available. Please note, taking raster art (see below) and placing it inside a vector file format does not make it a vector.
Raster Files / Image Files
This includes: .psd, .jpeg, .tiff, .png, .gif, .bmp.
Whichever of these formats you provide, the artwork should be at least print size and 300 dpi. If they are not provided this way, we cannot guarantee the print quality will match your original image.
Artwork file types that aren't appropriate: Microsoft Word, PowerPoint or Publisher file types. Supplying these is likely to increase your turnaround time and will often require you to re-supply the artwork in an alternative format.
Why is resolution important in Raster Files?
If you are providing raster artwork files (such as .psd or common image files), they should be at least 300dpi and the size you want them printed. This should be done at the beginning of the creation process, not scaled later on.
The reason for this is that any scaling of the final image will have a damaging effect on the artwork, causing it to pixelate. Each time it is scaled, the pixelation will get worse. This means images intended for web use are not likely to be suitable. Please always send the original file where possible.
Regarding Fonts
If you are using non-standard fonts within your artwork, please make sure they are prepared in your artwork appropriately. Text should be converted to Outlines in vector artwork, or rasterized (converted to pixels) within software such as Photoshop. Flat image files (.jpg, .png, .tiff, etc) won't have this problem.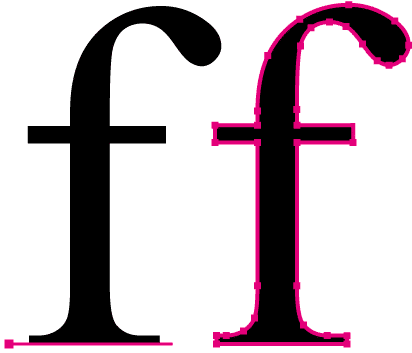 File Separation
We do not charge for separating artwork for print, nor do we advise you trying to separate it for us in preparation. This tends to add complications. Saving the artwork as a complete piece (layers are fine and sometimes useful) at the size you require it printed. Supplying a mockup for us to use as a visual guide can be helpful too.
Laying Out Sponsors Logos / Altering Art
We prefer art to be ready in advance, however if you require us to arrange logos for you or alter art (such as removing unwanted colours), we can do this for a fee of £30/hour, starting at £15. Please make sure all supplied logos are of a reasonable quality – please get in touch if you are unsure.
Inks and Pantones
We do not charge for custom ink colours, however we do ask that you specify Pantones from a Solid Coated Pantone Guide book. It's important to only choose Pantones from a physical copy of the book, in order to get an accurate match.
The books do vary in price online, and tend come paired with an Uncoated book (which isn't needed). If you shop around, you can often find the Solid Coated book sold individually on Ebay for around £60.
If getting hold of a book isn't an option, below are some sample colours we frequently use. Remember these are computer screen representations and only approximate.
Standard Inks
Black
Cyan
Magenta
Yellow
White
Off-White
Vintage
Cool Grey 3
Cool Grey 6
Cool Grey 11
199 C
208 C
Hex Orange
1235 C
2728 C
281 C
382 C
361 C
341 C
281 C
382 C
Neon
801 C
802 C
803 C
804 C
805 C
806 C
807 C
Maximum Print Area
Our maximum printable areas for screen printing are:
Waterbased Screen Printing: 15.5″ (width) x 23″+ (height)
Plastisol Screen Printing: 14″ (width) x 18.5″+ (height)
Foil Printing: 14″ (width) x 18.5″+ (height)
However, many garments cannot facilitate print areas at full size. This is an important factor to consider when ordering large prints and you have smaller garments in your order, as it'll be limited by the smallest item.
Below are some general guidelines for printable areas:

If you want to completely fill the front of both small and larger garments in the same order, you'll need to pay for additional screens. For more information on screen setups, visit our screen printing page.
It's always a good idea to provide a mock-up of your desired print positions when supplying your artwork, along with desired dimensions. This will ensure it is correct first time, as artwork revisions can delay your order and may incur a fee.
Preparing Artwork for Embroidery
Supplying Art
Please supply a clean image file (most types are fine – jpeg, png, gif, etc) of your artwork. The resolution doesn't need to be that high (600px+ ideally, higher is better), as long as the elements / colours are clear and not distorted by excessive compression. We also need to know what size (width in cm) you require.
It is important that you understand how the content, size and colours of your embroidery artwork may affect the price/thread count. You can find out more about this on our embroidery page.
Maximum Embroidery Size
Breast Pocket: 12cm2
Back: 27cm2
Bags/Backpacks*: 8cm
Caps/Beanies: 5.5cm (Max Height)

*BG125, BG855, BG613

More Information Coming Soon
Preparing Art for Woven Labels
Getting Your Woven Labels Manufactured
We can manufacture your custom woven labels for you. Below you will find downloadable templates, information on what art is appropriate and where to place it on the label. It's a good idea to get label artwork to us and processed as early as possible, to ensure it doesn't hold up your main order.
For information on how your artwork may affect the pricing and turnaround of your order, visit our relabeling & finishing page.
Already have your own labels?
If you are providing your own woven labels, it's important we receive them in good time to avoid any delays on completing your order. We recommend sending them as soon as you pay and approve for your order, to the address below:
Blackwater Studios
East Hill
Blackwater
Truro, Cornwall
TR4 8HW
Download Label Templates
We have pre-prepared templates available for you to use, which include common label types and sizes. You can download these as Photoshop .psd files.
Custom Label Dimensions
If you require custom dimensions for your woven labels, feel free to use the templates as reference for how we would like them provided, or adapt them to your requirements.
Minimum Margins / Small Details
When designing for labels, it's important to keep your art safe from any edges and folds, and that small details (such as text) are not lost due to their size. To help avoid most complications, we recommend sticking to the below:
Safe Margin
You should keep all artwork at least 2mm away from all edges or any folds on the label.
Minimum Font Size
Any type should be no smaller than 9pt font size. This may even be larger for finer fonts.
Line Thickness
Lines within your art should be no thinner than 1pt. Should also be considered for negative space.
Rasterize All Type
Ensure all type has been Rasterized. See screen printing preparation for more info.
If we are unsure about an element within your design once you've supplied it, we will advise you before proceeding with the order. Feel free to contact us if you need some guidance.
Incorporating Garment Information
If you're adding your own woven labels, you may want to remove the existing garment labels. If this is the case, you will want to consider what garment information should be incorporated into your woven label design (for example, the UK has a law requiring that the fibre composition is stated somewhere on your product). There are also sizing and wash instructions to consider.
For more on legal requirements and alternate options for relocating garment information, please read the Relocation of Garment Information section on our Relabeling & Finishing page.
We also advise keeping the garment size indication near the top to increase visibility.
Uploading Your (Large) Artwork
Sharing Large Files via WeTransfer
For large files one of the easiest ways to send to us is via WeTransfer. Drag in your files to upload and it will provide you with a link.
Once you have copied the link, paste it into our enquiry form or an email.
Sharing via Google Drive
At the minute there doesn't seem to be a clear way of sharing from Drive without signing-in (for non-Drive users). Until this changes, we cannot receive files via Drive.
Other Ways To Provide Your Art
If for some reason you cannot send your files to us via our form, email or any of the methods outlined here, then it is possible to bring it in directly via USB stick.
However, we do not offer scanning facilities for artwork, and generally a fresh scan is not sufficient for printing purposes (see the File Prep section for the service you require). Please make sure your artwork is print-ready beforehand.
If you prefer to use Dropbox, you can use Right Click > Share Dropbox Link.
This also works for folders. Paste the link into your email or enquiry.
You can also do this via the Dropbox site by using the Share button.
Please do not try to 'Invite' us to share folders with you, as we do not have sufficient storage on our own Dropbox account for this method to work.
Making Your File Sizes Smaller
If you've got limited data allowance or slow internet speeds, there are a few ways to make your files smaller:
Zip them – This is always recommended. To zip, select the file or folders you need and then Right Click > Send to > Compressed (zipped) folder
Bonus (for .PSD) – Hide All Groups / Layers
If you're familiar with Photoshop, you can hide the Groups and Background to get an extra reduction. Bear in mind, we will turn on all layers again on our end, so make sure you delete any layers you don't want beforehand (else they'll be resurrected). Zip the file after, for a final reduction.