Engin
Oztekin
Artist Feature
Intro
I studied Graphic Design and worked around 15 years as an art director in many independent and network ad agencies in Istanbul, Turkey. Meanwhile, I had the chance to work as a freelance illustrator with many brands and ad agencies. I enjoy creating illustrations for ads, magazines, books and illustrations to be used in various kinds of products.
I won over 20 awards in the field of graphic design and advertising. My work took place in 6 different art exhibitions around Europe, two of them were solo shows. I moved to New York in 2013 and continue to work as freelance illustrator since then.
Interview
– What are the different benefits between being an art director and a freelance Illustrator? Which role do you prefer?
Engin: Working both as an art director and a freelance illustrator benefitted me in many ways. I believe, especially, when creating illustrations for advertising and branding, having an art director's experience and point of view increased the creative process tremendously and therefore had a huge plus effect on the value of the outcome. If I have to choose though, I think I would go with illustration.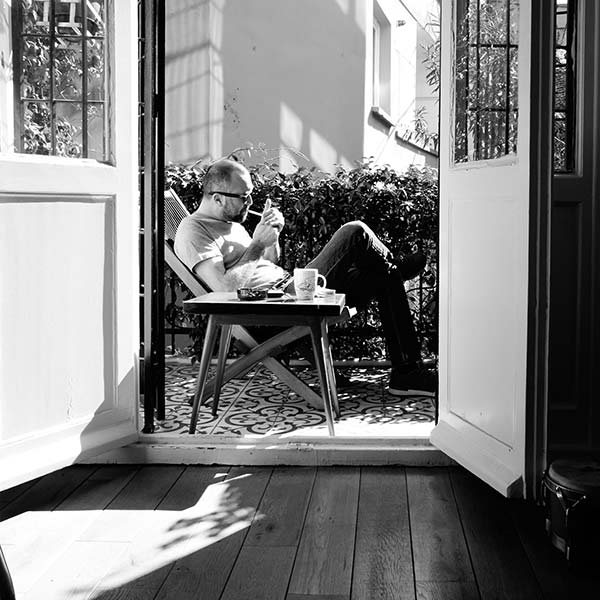 Engin Oztekin
– You've had a few exhibitions, do you have any advice for artists who are looking to set up an exhibition?
I'm not sure if I would be the right person to give any advice. I don't really feel that experienced yet. I was pretty lucky actually and everything worked out pretty smooth for me and was great! But, maybe (since I'm not super social) being more open and socialising in openings would be something to consider :).
– What is your work environment set up like?
I have a very long desk where my computer is set and I have space to draw as well. I can work on little sculptures in this area too sometimes.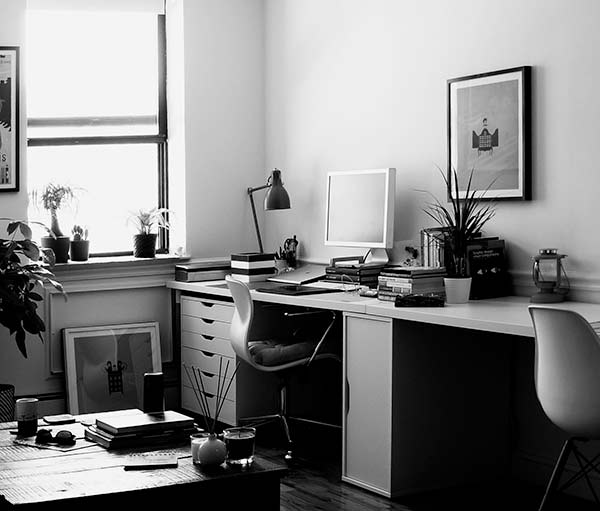 Engin Oztekin's Office Studio
– What do you think goes through people's minds when they see your work? What do you want them to think?
To be honest, I don't really focus on what goes through people's minds when creating. Anything that wasn't done for any commercial purposes, serves as a therapy to me. I guess, whatever psychology I have at the moment I'm drawing, reflects on the piece. I don't like to push the viewer into a certain direction. Most of the time people see different things when they look in my work. And that really pleases me.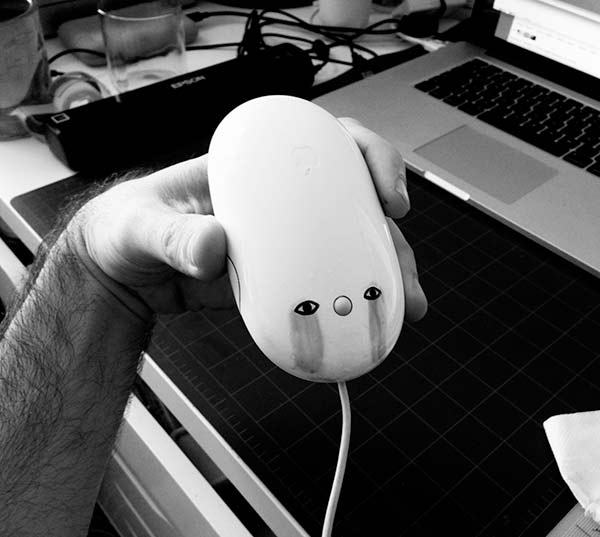 Desk Tears
…art director's experience and point of view increased the creative process…
– We love the illustration you made us. There are differing opinions of what it might be about, can you explain it to us? Steve thinks it's Egyptian? Cat? Milk?
I did get inspired by sphinx when creating this illustration, so it makes sense to me why Steve thought like that. Sphinx, in many cultures, are defined by being the guard of treasures. So when creating my version, I thought this sphinx should be the guard of the water of life.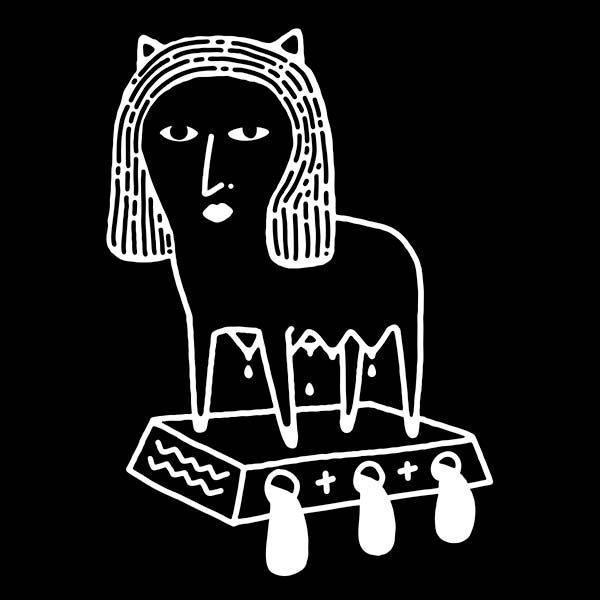 Cat Milk
– New York has the reputation of changing people, has it changed you in any way?
Yes definitely, I think, there has been a lot of positive and negative changes on me since I started living here. NYC is tough, but it also feeds one's creativity in many ways.
I don't like to push the viewer into a certain direction.
– Do you have any interesting stories from living there in New York? Have you met any strange characters?
Of course I do, I have many :).
There was someone I used to see a lot in one of the neighbourhoods I used to live in Brooklyn. He kinda scared the shit out of me cuz of his super "gangsta" look. I always imagined him hangin' out with a pitbull ready to go into a fight. Then, one day, I was surprised to see him at the backyard. He looked so chill with his striped pj's on and was feeding chicken.
Also there was someone around McCarren park, in Williamsburg. He always wears huge wings and slides along with his roller skates, in summer and winter. I really enjoyed watching that dude.
I also like my barber a lot in Dumbo, Brooklyn. Whenever I go there to have a haircut he treats me with a glass of whiskey. I feel like I get the haircut for free :).
– What do you see yourself doing next? Do you have any other projects lined up?
I'm constantly drawing. I've been also doing little sculptures lately. May be I'll have an exhibition of these sculptures one day.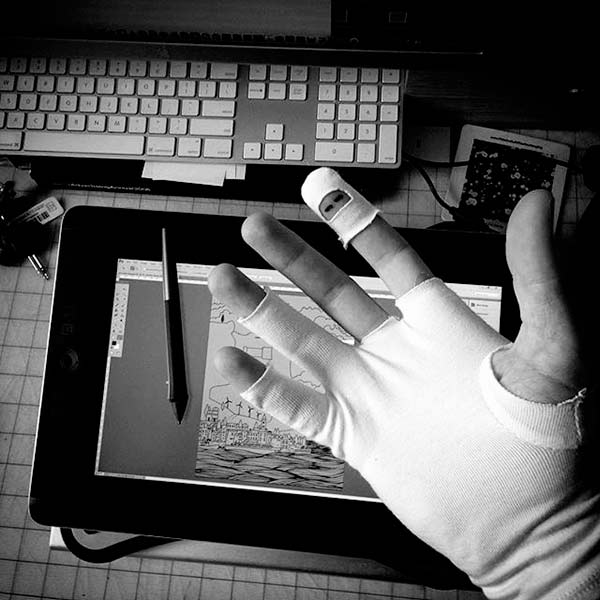 Hand Puppet
– Do you have a particular question for any of the other featured artists?
I don't have any questions. I checked out their websites, they all have amazing work! I like to take the opportunity here and congratulate each of them separately.