Introduction
Welcome to the Blackwater Studios Artist Shop. Alongside our screen printing service, we wanted to create a personal collaborative store with a small selection of talented illustrators from around the world, who can demonstrate the virtues of single colour prints.
Each design is printed in our studio with water based inks on organic long line T-shirts.
Below are brief introductions to each artist we are working with alongside the t shirt designs created for our store. Read their one to one interviews to find a personal insight into their creative lives. Click their contact links to see why we chose them.
The Designers
Ivo Matić
Artist Summary
Ivo Matić (aka Ðontra) is a designer & illustrator from Croatia. He has received multiple awards and has been a part of many exhibitions for Croatian Design.
He is now creating a name for himself in Toronto, where he is currently based. He gained a wide popularity in 2015 for his personal sketch book project – Ðontra.
Mark Breed
Artist Summary
Mark Christopher Breed is an illustrator from Cambrigeshire that has become well known for "Hoodbats", a clothing company which he started in 2013.
When Mark isn't working on Hoodbats and expanding his cult fan base, you'll find him with 'The Wytches'; touring, sketching and directing their music videos.
Ivo Matic
"…he likes to draw depressive illustrations, write bad poetry, jam out on his guitar and skate."
See in Store
Bene Rohlmann
Artist Summary
Bene Rohlmann was born in Münster, Germany and now lives and works in Berlin. He's worked with large names including Google, The New York Times and Converse.
He's been part of over 30 exhibitions in the past few years and continues to create original work inspired by death cults, traditional art, native tribes and nature.
Jim Hollingworth
Artist Summary
Jim Hollingworth (aka Jimp) is a freelance artist & illustrator based both in London and Cornwall working for clients such as Vans, Slut Clothing and Gavin Turk.
Jim's work has been shown internationally and included in The Saatchi Gallery, New Art Gallery Walsall and The Barbican Centre as well as various international collections.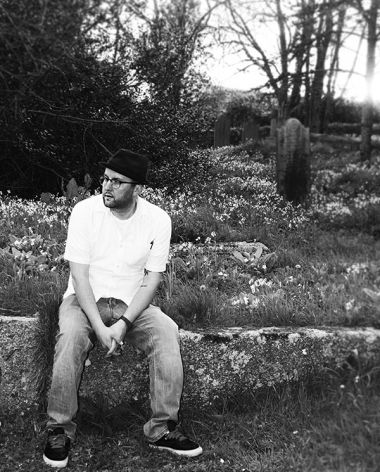 Mark Breed
"…like anything wild that goes on for a whole month there is sure to be some weird moments."
See in Store
Michael C. Hsiung
Artist Summary
Michael C. Hsiung was born in China Town, Los Angeles. He has worked with a large number of clients including brands such as Vans, Enjoi Skateboards and Dr. Martens.
His illustration work is inspired by many mythological creatures, often creating distinctive bearded men, mermen and centaurs in his signature style.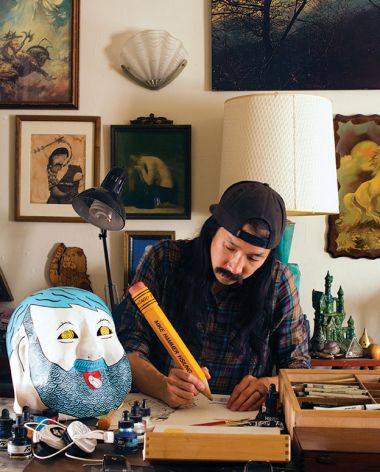 Engin Oztekin
Artist Summary
Engin Oztekin worked for around 15 years as an art director for many independent and network ad agencies in Istanbul, and is now based in New York as a freelance illustrator.
He enjoys creating illustrations for ads, magazines and books and has already won over 20 awards in the field of graphic design and advertising.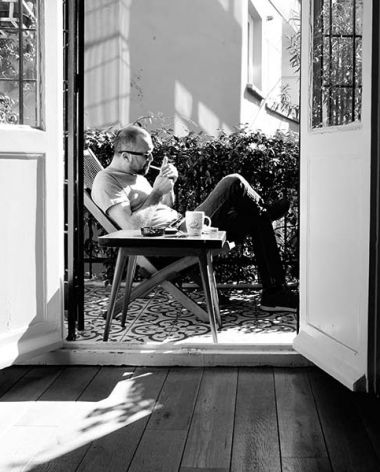 ---